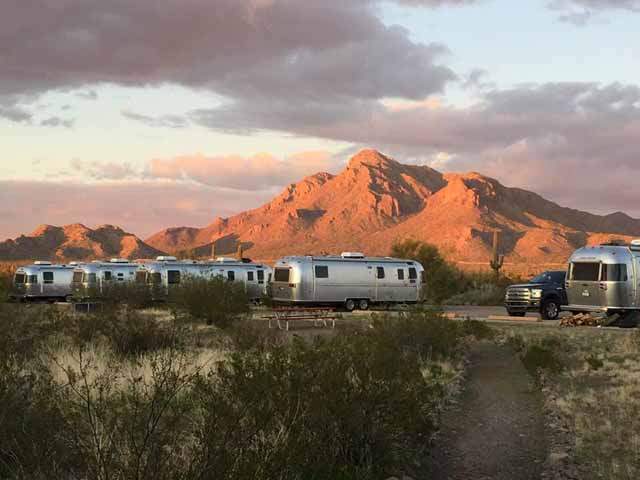 Come Join Us For The New Year!
This is the rally that we missed because of Covid-19! Join us for our Annual New Year's Rally in Sunny Southern Arizona and enjoy the beautiful Sonoran Desert setting with warm days and cool nights by the group campfire.
We have reserved the Quail Group Area at Picacho Peak State Park from Wednesday until Sunday. The state park has hiking trails, Geocaching, and rock climbing areas. The park is situated about 30 minutes north of Tucson and approximately 1-hour South of the Phoenix Area. See Nearby Attractions!
We will be in the Quail Group area and this will be dry camping. Quiet Generators are permitted from 8:00 AM to 10:00 PM. The group area has portable toilets and fresh water available. Additionally, the ramadas where we have our potlucks and other activities have electrical power.
There are showers and restrooms nearby as well as dump station within the park.
We are still putting together the Rally Agenda, but it will likely be very fluid. Be prepared for a couple of potlucks and happy hours. Other items you will want to bring will be warm outerwear, firewood, and recreational items such as bicycles.
We ask each rig to bring some firewood and Champagne if you would like to have that for the NYE Bon Fire.