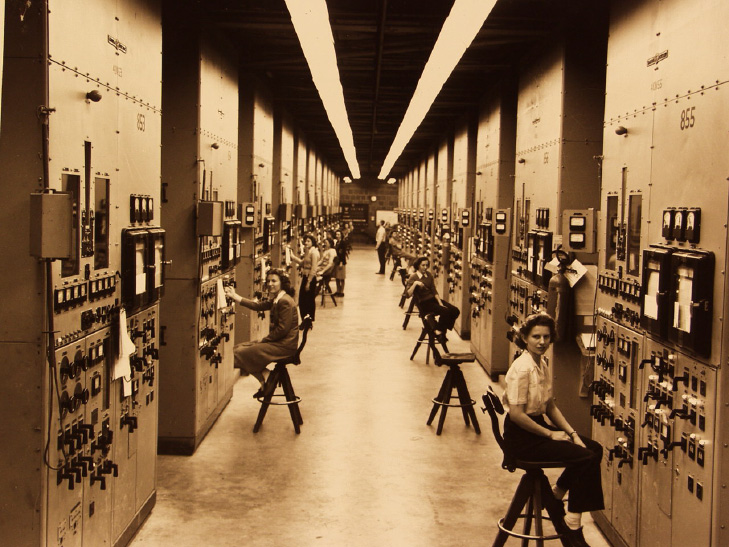 Click here to display the CheddarUp shopping cart to:
Register to tell the hosts you are coming
Pay your rally fee (if applicable) and optional add-ons
Campsites:  Call to reserve your own.  NOTE:  BOONDOCKING Overflow Camping STILL AVAILABLE.  $30 including tax)  Call campground to reserve.
View the Google Map of our rally events. 
Rally Fee:  $5 / trailer.
Campground (home base) - Windrock Park Campground - FULL-Hookups SOLD OUT BUT you can still come and stay in their  BOONDOCKING OVERFLOW parking ($30/nt including tax).  ETN Rally Hosts are in sites D3 and D4.  Call to make your own reservations.
NOTE:  This same weekend, the Go Nuts Biking 2023 XC Spring Races are being held at our campground!  The energy will be amazing.  We will try to grab a competitor to come share the inside story behind the competition.  Learn more.
Bus Tour to Three Sites Important to the Manhattan Project.   We'll meet at the American Museum of Science & Energy to take a bus tour (details) of a one-of-a kind opportunity to visit the three primary sites of the Manhattan Project in Oak Ridge, TN.  (NOTE:  You must be a U.S. Citizen for this tour - verified by your driver's license.) Each tour includes two guides to help share the unique scientific history of the Secret City with visits to the Y-12 New Hope Center, ORNL's historic Graphite Reactor and the K-25 History Center (website). 

Afterwards, tour the American Museum of Science & Energy on your own if you wish with your free time in the afternoon.  Opened in 1949, AMSE is the nation's oldest museum of science and energy, dedicated to telling not just the history of the Manhattan Project, but the ongoing story of the amazing advances in science and engineering being made at the Oak Ridge National Laboratory and the Y-12 National Security Complex, as well as the commitment of the Department of Energy to environmental management. 
Historic Brushy Mountain State Penitentiary - We have arranged a private tour by a former guard or non-violent inmate to answer your questions as we tour the facility and visit the cell of James Earl Ray.  Learn the inside story from those who knew him during the years he was captive.  Learn about the famous escape and man-hunt in the rattlesnake-heavy hollar that surrounds the prison.  See more at their website.  Later, come back and eat at the Wardens Table Restaurant  for some great BBQ then visit the on-site distillery and get some End of the Line Tennessee Moonshine (website).
Erins Meadow Herb Farm -  Enjoy a relaxed stroll through the gardens and greenhouses of this cute-as-a-button small family herb farm.  Be sure to bring a chair and drink and join us for a group catered lunch under the pavilions in the gardens (pets welcome).  Afterwards, join in the optional make-it/take-it activity creating your own natural insect repellant from essential oils.  Shop for natural soaps, herbal teas, herbal potted plants, books and more.
OPTIONAL ADD-ONs
Windrock Shooting Range & Training Center - Improve your shooting skills at this premier shooting range and training facility.  Bring your own or rent from the facility.  This optional on-your-own activity ($17/day) gives you full access to the shooting range with unlimited time.  FYI, if you desire, optionally call ahead to schedule a private training class to meet your needs.
Windrock Park - Stay an extra day or two and rent (or bring your own) an ATV at Windrock Park to experience the 73,000 acres and 300 miles of trails.  Full-day rentals start at $300.
Frozen Head State Park - trailhead for the Barkley Marathons (Watch this amazing documentary about the Barkley Marathons.)  The Barkley Marathons is an ultramarathon trail race held each year in Frozen Head State Park.  It is held sometime in March - April (very secretive) and part of the race goes through the Brushy Mountain State Penitentiary. There are many, many trails here including a section of the Cumberland Trail, a short hike to two wateralls, and more.
Haw Ridge Park (hiking, bike trails)
Towns of Clinton (antiques), Oak Ridge, and Knoxville.
SCHEDULE
THURSDAY 6/1/23
6 PM:  Pot Luck
8 PM:  Campfire
FRIDAY 6/2/23
8:00 AM:  Caravan to Bus Tour in Oak Ridge (8 miles);  Board at 8:45; Have your driver's license handy
12:30:  FREE TIME the rest of the day
8 PM:  Campfire
SATURDAY 6/3/23
8:30 AM:  Caravan to Brushy Mountain State Prison (12 miles) for private tour.
NOON:  Catered lunch at Erin Meadows Herb Farm;  Tour farm;  Make-n-Take project.  Bring chair and drink.
3:00 : FREE TIME the rest of the day
8:00:  Campfire
SUNDAY 6/4/23
Happy Trails!