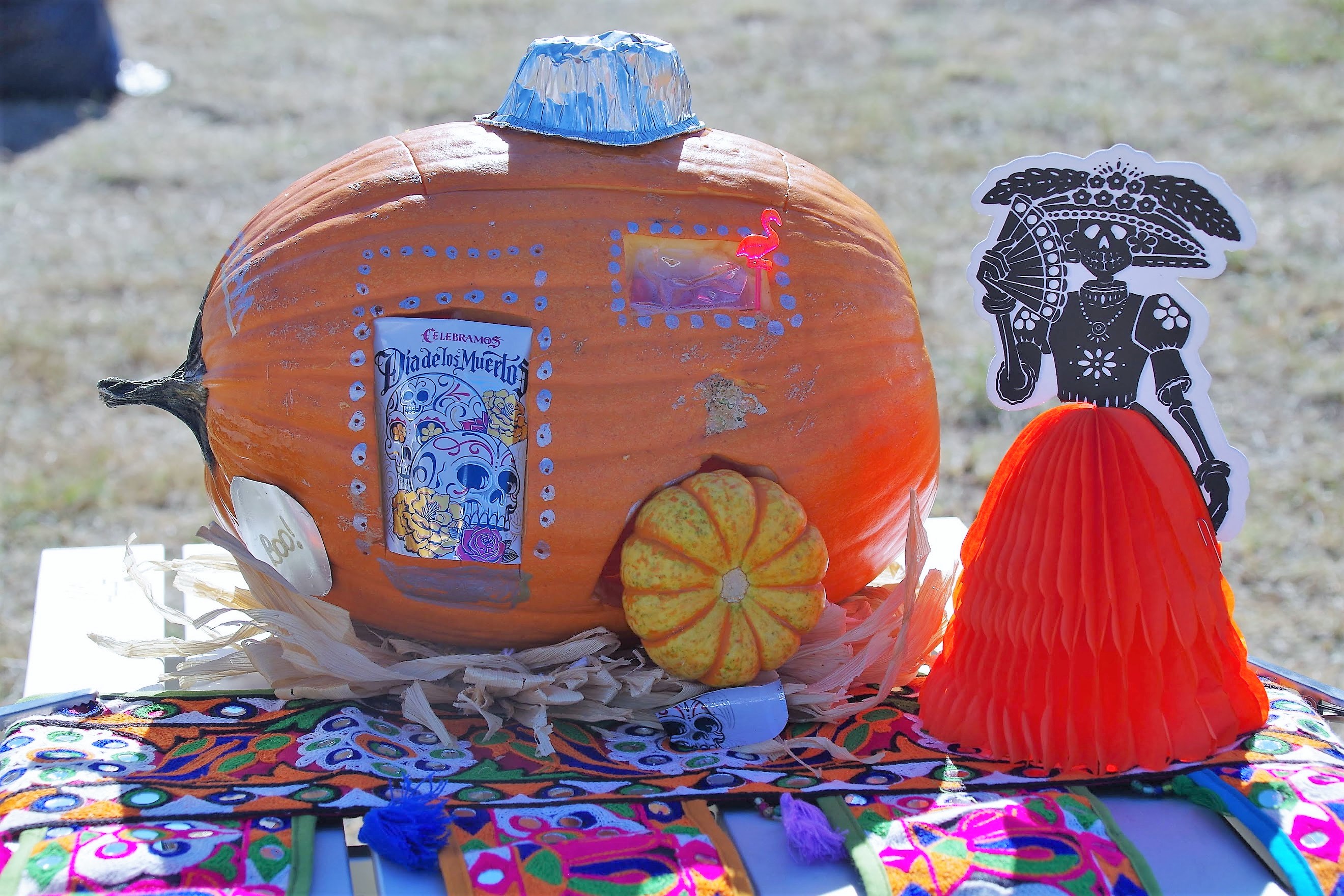 This wonderful gathering of campers is a HOTC Signature event.  We gather on the mesa of LBJ National Grasslands, parking in a "Wagon Wheel" around the campfire. 
Activities include sitting around the campfire, hiking, games, and Halloween themed fun.  We are sure many will enjoy Viking Bowling, or venture off on hikes, and trail riding.  Come prepared for Trailer Decorating, Pumpkin Carving, and Costume contests.  Remember this is a boondocking event.  Food is Halloween themed and always interesting.  The HOTC Grill will be available for all to use.  
Our Halloween Campout is a designated "Buddy Rally" so invite an Airstream owner who is not a member of WBAC or an owner of a non-Airstream RV to join us as your guest.   
We do recommend you follow these directions to find us due to road construction or closures.
From 730 & 380 (north edge of Decatur):
Go North on FM730
From railroad tracks go 9.1 miles 
Turn LEFT on County Rd 2461 (small sign for Black Creek Lake, Cottonwood Lake)
Stay LEFT at the fork to stay on 2461
At 1.8 miles (from FM730) turn RIGHT at Tadra Point onto FS904 (dirt road)
Cross cattleguard, go 0.8 miles
Stay LEFT on FS904
Go 0.3 miles, campsite will be on your RIGHT! 
Let us know if you plan to attend HeartOfTexasCampingUnit@gmail.com