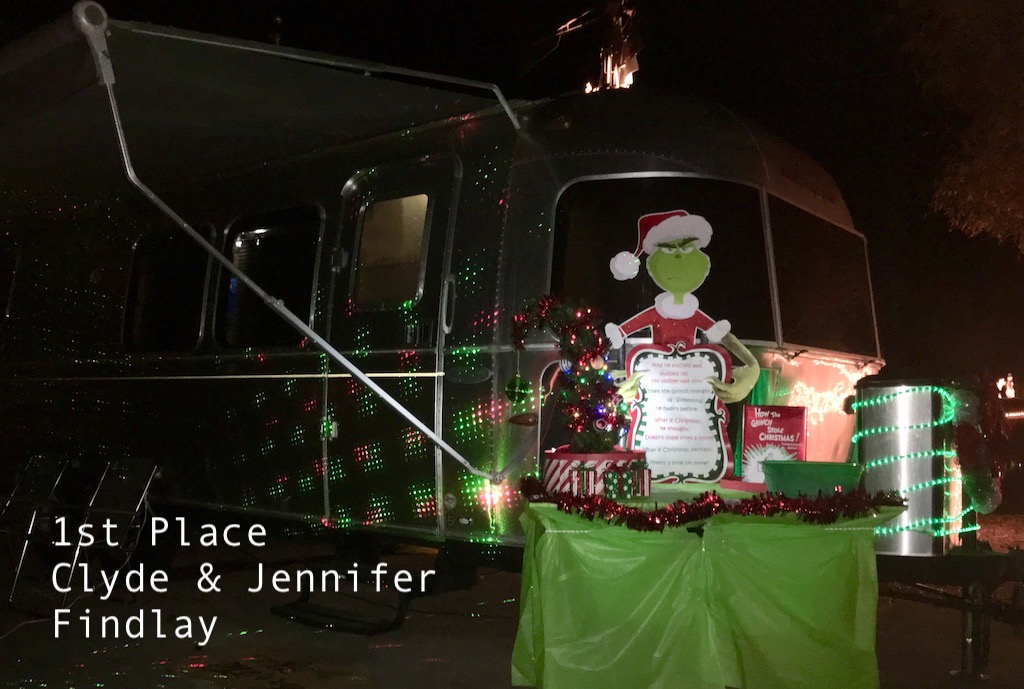 Happy Holly Days Christmas Rally
Registration has closed for our  annual Christmas Rally.  
Brackenridge Park & Campground is situated on beautiful Lake Texana nestled among oak and pecan trees. You can view nature on the hike and bike trails, go birding, play miniature golf, and enjoy a day on the lake kayaking. All sites have full hookups with 20, 30 & 50 amp electricity. 
There are 40 sites reserved in the name of "AIRSTREAM RALLY". The sites are as follows: #2-5, #7-16, #19-21, #22-37, and #41. Sites #39, #40, #42 & #43 are reserved for the rally hosts.
To reserve your site CALL THE PARK AT 361-782-5456 during business hours. You will be asked to make a deposit for the first night of $31.50 with the remainder due upon arrival. AGAIN: CALL THE PARK to reserve your site to receive the reduced group rate and be parked in our reserved area.
If you wish to arrive early before the rally officially begins or stay after, please make those arrangements when you make your initial reservation.
Changes to your arrival date may cause a loss of your deposit and an additional fee. The deposit is non-refundable if the cancellation is not made with 72 hours before arrival.
Pet Policy: Pets are to be secured by a leash of six (6') or confined. Pets may not be left unattended or allowed in the building except for service dogs. Aggressive pet breeds such as Doberman, Rottweiler, Pit Bull or any mix of these breeds will not be allowed in any part of the park. Maximum of 3 pets per site.
Grady and I will be on-site #38 and will arrive on Wednesday, Dec. 4.  Rally activities usually begin around 4:00 p.m. on Thursday and conclude around 10:00 a.m. on the Sunday.