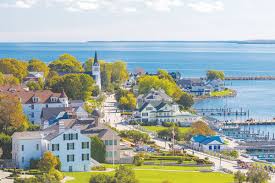 More info can be found at https://www.campmackinaw.com/mackinac-information/, https://www.mackinacisland.org/do/, and https://www.mackinawcity.com/things-to-do/attractions/
We will be staying at a Mill Creek Campground (https://www.campmackinaw.com/) near Mackinaw City.  The sites we have reserved have full hook-ups and face the lake, island, and bridge, and have beautiful views.  Right across from the campsites is the lakefront with fire pits, wooden swings, and great places to read a book or just sit and take in the views. It is very dog friendly with dog parks, places to walk, and a dog beach. Dogs are also allowed on the ferry to the island for those who might like to take their furry companions. Similar to Flaming Gorge, we plan to have some scheduled events with plenty of free time in between (schedule, events, and rally fees TBD).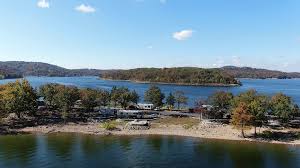 We have 24 sites reserved for the rally, all on the water. Reservations at the campground open Nov 1, 2023. Please call 231-436-5584 (do not register online) and tell them you're with the Indie Streamers Rally.  The total for four nights, full-hook-ups, will be $148, taxes included (for reference, I paid $80+ /night in August!). 
We ask that if you are interested in going, please call the campground and reserve a site before Nov 17, 2023.  The campground will hold the sites without deposit until then at which time I will put a deposit on my card to hold any remaining sites until 30 days out to give flexibility for those who might need a little more time to decide.  
See the website for full cancellation policies, but cancelling 30+ days before the rally is only a 6% fee (about $9). The Jotform to sign up for the rally itself will be forthcoming, but please make your campground reservations before signing up for the rally.  Once the rally is full, we will start a wait list, but we anticipate this one will fill fast so please don't delay.
If you have questions or need more information, please contact Kathleen Gonzalez Landis at 520-404-8703 or klandis313@gmail.com; or me at 813-494-3950 or rbr0912@yahoo.com.
We hope to see you there!