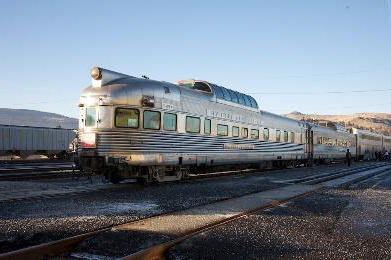 Since the Cuyahoga Valley National Park does not have any camping for recreational vehicles, many Airstreamers have not been to NOVA's closest national park! Our property is central to the national park and we have enough space to host 20 airstreams, a perfect location to hold a rally.

Camping will be available on a boon-dock basis, with limited access to water and electric, plus a place to empty your holding tank. A large bonfire pit is onsite. Best of all – the only camping fee is a beer for the host!

The Cuyahoga Valley National Park offers 125 miles of hilly, wetland, and woodland hiking trails ranging from easy to challenging, 87 miles of "Towpath Trail" for hiking and biking, with dogs allowed on most of them. With over 100 waterfalls, ledges, a beaver marsh, and wildlife sighting opportunities, there are plenty of opportunities for exploration. Plus, the Cuyahoga River Water Trail offers paddling opportunities for canoes and kayaks.

In addition to the many bike, hike and water trails in the park, the Cuyahoga Valley Scenic Railroad runs through the valley. Our plan is to reserve the Silver Solarium, one of the California Zephyr rail cars, that can accommodate 36 passengers (24 in the upper dome and 12 in the lower level). The cost for this excursion is $50+, depending on the number of passengers). Anyone interested in joining this excursion will be required to make a commitment before the reservation deadline so the exact per person cost can be determined.