Oklahoma Airstream Club-OASC
The Oklahoma Airstream Club is an exciting and all inclusive club that is continually growing. All of our rallies and campouts are for the whole family.  We have two annual rallies 4-5 days long and weekend campouts for those that can only get together for short outings.  Most rally sites are at full or partial hook-up locations with an occasional boondocking trip to learn and experience all our Airstreams have to offer.   Experience Airstream comradery.  Meet new friends. Make life long bonds with like minded Alumaholics smitten by the Airstream mystic.  Join in the fun with games or sit around the campfire where many Airstream folklore stories originate.  The choice is yours. There are a wide array of Airstream adventures awaiting those willing to explore it.  Come join us and and share the journey in the Oklahoma Airstream Club!
Link to Legacy Website(Historical reference only, last update 10/2021) William Poteet
1st Vice President
Gina Poteet
2nd Vice President
Ronald Wilder
Corresponding Secretary
Ronald Wilder
Recording Secretary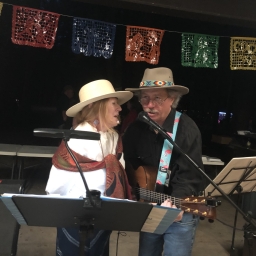 Larry Walters
Membership Chairman
Patty Eaton
Newsletter Editor Kathy Walters
Past Corresponding Sec.
Contact Us
Larry Walters, Membership Chair
Oklahoma City, OK 73120
Contact