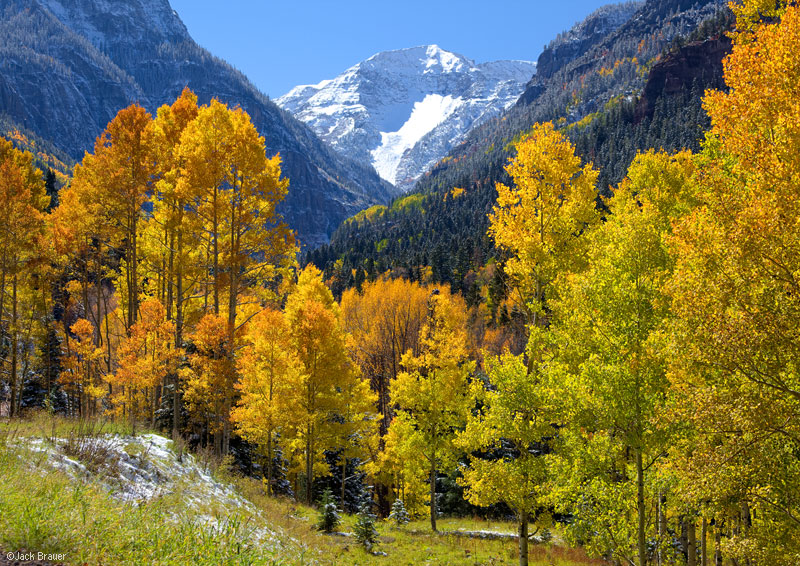 Daily rate is $76.19 however if you are a KOA member the rate will be $68.57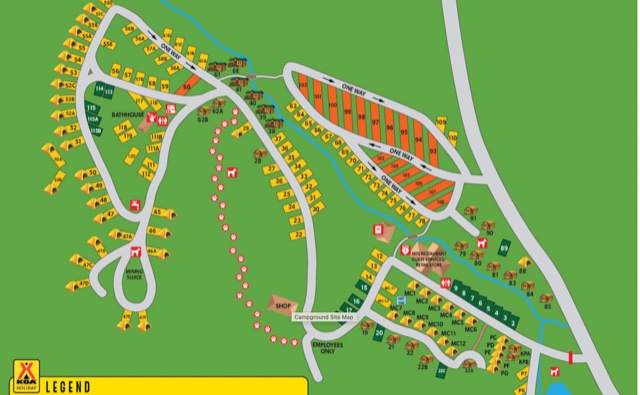 We've scheduled a combination catered BBQ dinner / potluck.
A private jeep truck tour will be an option for attendees.  Reservations will be made on the JotForm.  Appx. $75 per person.  Colorado West Jeep Tours
What is there to do in the area? A lot!  
http://www.ouraycolorado.com/              http://ridgwaycolorado.com/
Ridgway State Park

– camping, fishing, picnicking, swimming, canoeing, kayaking

Jeep Rentals or Tours

in the Red Mountain Pass. Make arrangements in Ouray. Hang on to your hat – this is one awesome experience!

Fly Fishing

– Riggs Fly Shop in Ridgway for flies and advice, or guided tours. Fish Pa – Co – Chu Pak area of Ridgway St. Park, just below dam.

Owl Creek Pass, Silver Jack Reservoir

– beautiful areas north of Colona for camping or hiking. Just north of Ridgway, east of US 550. Look for brown sign.

Orvis Hot Mineral Springs

, just south of Ridgway on US 550. Clothing optional. $22 per person – all day. $16 for one hour. Natural pools and waterfalls, no concrete.

Ouray Hot Springs.

Same pricing as Orvis, but clothing is required. More of a swimming pool. All concrete. Lots of families.

Ute Indian Museum

(open in August 2016) – on south edge of Montrose on 550

Antique Shops

– on east side of US 550 between Colona and Montrose (Shop furthest south is expensive. Shop furthest north is has very reasonable prices.)

Telluride

– 45 minutes SW of Ridgway. Take Hwy 62 west from Ridgway

Mountain Biking

– see Ridgway website above

Bike / Walking Trail

from Ridgway up the Uncompagre River to Ridgway State Park

Town of Silverton

– 1 1/2 hour south on US 550 on the San Juan Skyway (difficult but certainly do-able for trailers. Look at a map before going.

Sherbino Theater in

Ridgway – movies, concerts all summer

Western Ranch Museum

the previous Railroad Depot in Ridgway.

Dining in Ridgway

is exceptional. Our personal favorites: Taco del Gnar (not at all Mexican. Try the Korean Short Rib Taco, or the Mahi-Mahi Taco.) Eatery 66 (great food in a 1966 Airstream Overlander – outside dining only), True Grit Café (scene of movie True Grit).

Free Outdoor Concerts – Thursday evenings.   

June in Ouray, July in Ridgway, August in Telluride. Do check the internet to confirm time and location.
Hiking: https://www.ridgwayareatrails.com/
See Carolyn or Mike for additional details.  We have a great book on these trails
Ice Park Loop Trail – Ouray – 1.98 mi. loop, 1.5 hours, easy if hiked COUNTER CLOCKWISE. Directions to Trailhead: From the Ouray Visitor Center (just north of the Ouray Hot Springs) drive south on Hwy 550 1 mile to Camp Bird Road.  Turn right and drive .4 miles to second TH sign on the left (past the Ice Park Entrance).  Do not take the Sutton Mine Trail (narrow and very steep).  Ice Park Loop is a wider track. 
 

*

Box Canyon Falls

– Ouray -

From Ouray

 – Take US 550 south of Ouray, less than half a mile to County Road 361/Box Canyon Road/Camp Bird Road. This leads to the visitor center parking area in a quarter mile.

Short trail to slot canyon.

Dogs not permitted.  $4 for seniors, $5 for adults.  Well worth it! A slot canyon with rushing water and walkways above.  Stairs to bottom, but visible from the top.  Great for kids, too.

 

*Baby Bathtubs Trail

– Ouray - .73 mile loop, 1 hr.  Moderate 
Water carved rocks along a rushing stream in spring.  In fall the highly sculpted rocks are the attraction.  Fairly steep up and down.  Hiking poles are recommended for the downhill on a rock road.  Directions to Trailhead: From the Ouray Visitor Center (just north of the Ouray Hot Springs) drive south on Hwy 550 for 1.7 mile to Amphitheater Campground sign.  Turn left.  Follow paved road .11 miles to TH on other side of the bridge.
*West Dallas Creek Trail – Wow!

– Ridgway -  3.78 RT, 2.5 hours, moderate, packed dirt.

The drive is a 5-star scenic drive!

Hwy 550 south to stoplight at Hwy 62.  Turn right/west towards Telluride.  Drive 6.7 miles to the signed turnoff to

West

Dallas Creek Rd. Don't turn at "Dallas Creek Rd."   Zero your odometer here.  Drive 6 miles on the obvious main road to the National Forest Sign. At 6.1 the road is impassable for a short distance for anything except a very high clearance 4WD vehicle. I recommend parking in one of the open areas around the 6 mile point and walking the road to the trailhead. At mile 6.6 there is a Dallas Creek TH sign.  IGNORE THE SIGN and continue to driving or walking to mile 6.7 and drive/walk across the creek.  Stay to the right at the Y for 100 yards more.  The TH starts at the orange gate in a beautiful meadow called Box Factory Park.  Stunning views of the San Juan Range.  The first part of the trail is a moderate hike through an aspen grove, then it descends into a beautiful meadow.  A good turn around point.  The next section is a short but very steep section in open sun. Great view at the top.  
 

Perimeter Trail

above Ouray  4.4 miles  Moderate  Stop at the Ouray Visitor Center (just north of the Ouray Hot Springs) for details.  Hike Clockwise for easier navigation.  It's easy to hike just a portion of this trail. 

 

Enchanted Mesa Trail

– Ridgway State Park

Miles: 6.5 round trip, 2 ½ hours  Moderate

 

Guston and Turntable Loop Hike

For AVID hikers. Altitude 10,000'

with slight vertical gain. Road 31 off highway 550.  Easy to Moderate Appx 4 miles hike.  Additional miles to Yankee Girl Mine.  30 min drive to Trailhead near Red Mountain Pass. Hiking poles are suggested. Snack and plenty of water a necessity.
Scenic Drives:
*See also: "West Dallas Creek Trail." Drive 6 miles towards the mountains.  Gorgeous.

*Last Dollar Road toward Telluride

– 2 hours 1-way  Hwy 550 south to Hwy 62.  West through Ridgway to the top of Dallas Divide. Near the top of The Divide will be a small brown sign 'Last Dollar Road."  Gravel Road to Sawpit Rd. (Do Not Continue on Last Dollar Road unless you love 4WD, VERY HIGH CLEARANCE ROADS – ADD AN HOUR) to Telluride.

*Owl Creek Pass

– From Pa-Co-Chu-Pak SP, South on Hwy 550 to CR 8.  From Dutch Charlie, North on Hwy 550 to CR8.  Follow the signs to Owl Creek Pass.  The Vista Point is about half way to the Pass.  Large Parking lot.  

The area around Owl Creek Pass and Silver Jack Reservoir is a special location with countless hillsides of golden aspen at the base of rocky peaks, beautiful hiking trails, and wonderful vistas just from the road.

The road starts off of US-550 just north of the town of Ridgway and south of Ridgway State Park. It is a dirt road that is generally accessible to all vehicles –though when wet or snowy, it is a good idea to have a high-clearance, four-wheel drive vehicle. The road has moderate traffic and can be muddy in spots. As you approach the pass, the most prominent peaks in the Cimarron Range are Chimney Rock (11,781 feet) and Courthouse Mountain (12,152 feet). The first mandatory stop is the Vista Point, which is 8.8 miles from US-550. It is a great spot to watch the sunset. A short walk along the trail southwest from the parking lot will lead you to a spot where there are oak groves and golden aspen in the foreground, spruce and fir closer to the mountains, and the rocky peaks in the background.

Another 5 miles up the road is the trailhead to

Stealey Mountain Trail No. 219,

which provides access to Courthouse Mountain from the west and connects to other trails. The trail winds through aspen groves, and it is open not only to hikers but to mountain bikers, horses, and motorized recreational vehicles. 

Two miles up the road is True Grit Meadow (also named Deb's Meadow), which offers great views of Chimney Rock and is named after John Wayne's famous movie, a portion of which was filmed in that meadow.  (What the locals call the "jousting scene.")

Sixteen miles from US-550 is Owl Creek Pass (10,120 feet). 

Back Road from Ouray to Ridgway (CR 17

)

North of Ouray, from Hwy 550, past the Ouray Rotary Park (ice rink) on the right.  Left on the bridge over the river (no road sign) to the T.  Turn right on CR 17.   Continue to CR 3 and turn left, which will take you into Ridgway.

Red Mountain Pass / Silverton

– Hwy 550 south through Ouray to Silverton.  60 minutes to Silverton, 13 miles to the Pass. Stop at Bear Creek Overlook

Elk Meadows

– Up close and personal with the face of Mt. Sneffels, highest peak in Ridgway area.  From Ridgway, west on Hwy 62, but before leaving the town limits turn left on Amelia (across from Riggs Fly Shop/Rafting). Continue .2 miles to CR 5.  Appx. 8 miles to Elk Meadows area.  There is a parking on CR5 and a trail/ road into a wildlife refuge. 

*Log Hill Valley View

- Excellent View of Ridgway Valley. Hwy 550 south to CR 24.  Turn West/Right continue up the escarpment.  Turn around at Divide Golf Course and drive down the escarpment.  30 minutes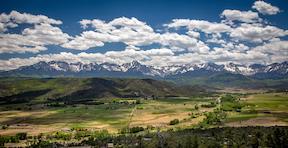 Black Canyon of the Gunnison National Park

– 40 min to south rim.  Turn off is 6 miles east of Montrose on US. 5

Dennis Weaver Memorial Park

– Small park west of Hwy 550 just north of Ridgway/south of Ridgway State Park on west side of 550.  Excellent eagle sculpture.
Ridgway State Park is located on the Uncompahgre River and two stocked lakes.  Bring your fishing gear!
Orvis Hot Springs -  Beautiful natural hot springs near Ridgway.  Clothing optional.  $22 pp / $18 for 1-hour soa
Ouray Hot Springs  Cement Pool, in stunning location.  $18 adult, $14 seniors (62-74) Fridays 12-8, Sat & Sun 11-8.  Wear your suits and store belongings in your own tote bag on the deck.  No lockers available.
Ute Indian Museum  South of Montrose 
         Private Petroglyph Tour, 2 hours – Reserve with Museum 
The Divide Golf Course: Call for T-times. (rates on website may be outdated).  Prices may vary.  18 holes $85 - $55, 9 holes $55-$30.  Senior (70+) and retired/active military $55 for 18 holes, $30 for 9 holes ALL DAY.  Cart ($20) not included.  
*Colorado West Jeep Tours - Private Group Tour  RESERVATION REQUIRED
$67 pp (based on 10 persons per vehicle, includes taxes and gratuity) to Red Mountain Pass (12,000') on private, relatively smooth roads not used by other Jeeping Companies.  Call Carolyn 317-910-0986
Private Jeep Rentals
Bike Trails – Ridgway Trails
Montrose – TH Hwy 550 to Main Street, turn West/Left.   TH is on left side, at bridge over the river.

Ridgway – TH Ridgway Town Park, Dennis Weaver Park, Ridgway State Park
Area Resources
 
Montrose Memorial Hospital 800 S 3rd St, Montrose, CO 81401  Phone: (970) 249-2211
San Juan Veterinary Clinic (Emergency) 822 Spring Creek Rd, Montrose, (970) 249-4490
City Market 16400 S Townsend Ave, Montrose, CO 81401  Closes 11PM ·  (970) 240-3236
Corks Liquor (next to City Market)
Dispensaries – 3 in Ridgway, none in Montrose or Ouray
Dining in Ridgway:
*Taco del Gnar – Asian Fusion, not Mexican.  Highly recommended.

True Grit Saloon
Eatery 66
Colorado Boy – Pizza and Beer (only) Very small. Get there early.
Kates – Breakfast
Provisions
El Agave Azul (new)
Dining in Montrose:
            Daily Bread Bakery and Café, 346 E Main St, Montrose, Brkfst, Lunch CLOSED SAT., SUN.
Horsefly Brewing, 846 E Main St, Montrose
Colorado Boy Pizzeria and Brewery, 320 E Main St, Montrose
Southside Laundry in Montrose.