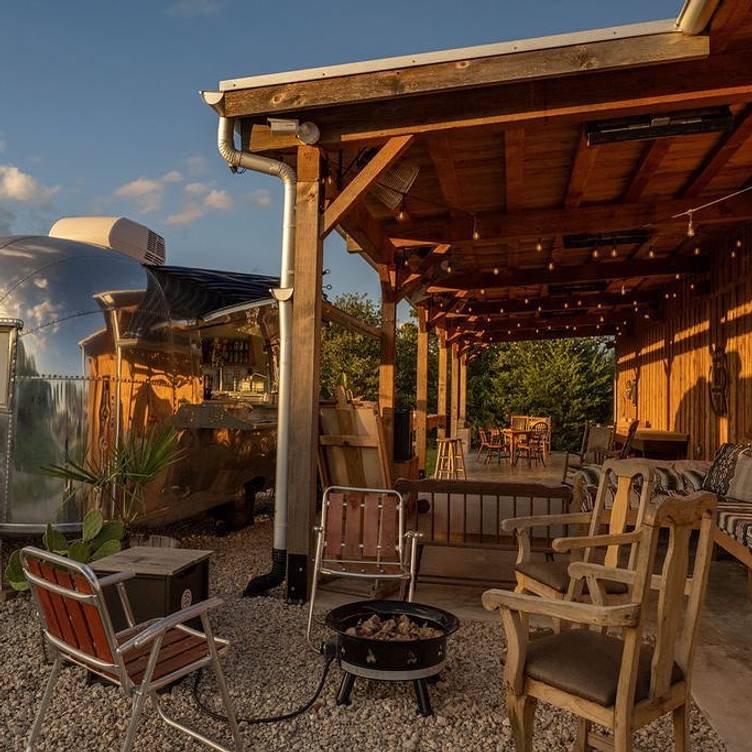 RESERVATIONS: Do not book online. Please read ALL the detailed information below before contacting The Range.
Our Club has reserved all the sites and vintage trailers. Please call Kerry Miller at 972-210-2900, press option #2 or email her at info@therangevtr.com. When club members contact The Range to book, Kerry will need this info:
Open site or a trailer rental (boondocking sites will be opened when the open sites are rented). If a vintage trailer is rented, a member may park their rig for free in the rental's trailer's driveway. This is a great way to invite family and friends to stay in a wonderful vintage trailer! Ask Kerry for the NTxAC Vintage Trailer rate.
Arrival & departure date,
Number of guests in the reservation,
If an Open Site is available, what is their preferred site? Check here for the map: https://therangevtr.com/open-sites/
If Open Sites are full, do you need one of the electric/water spots or can you go to regular boondock sites? There will be three sites with 15 amp and around a dozen sites for boondocking. Rigs can fill their freshwater tank upon arrival and there is a dump station on site for our use. The Range has not opened boondocking before so there is no map for these sites; exact boondock sites will be confirmed closer to the rally date.
Deadline to Book: Sites and trailers not rented will be released to the public on July 1.
Cancellation Policy: Full refund for cancellations before July 12, 2023. From July 12th to November 1st, name changes to transfer to another member or credit allowed. After November 1st, no changes or credit allowed.
If you need to cancel, please call Jack Clyne, Rally Host, at (415) 309-0557 so he can offer the spot to someone waitlisted.