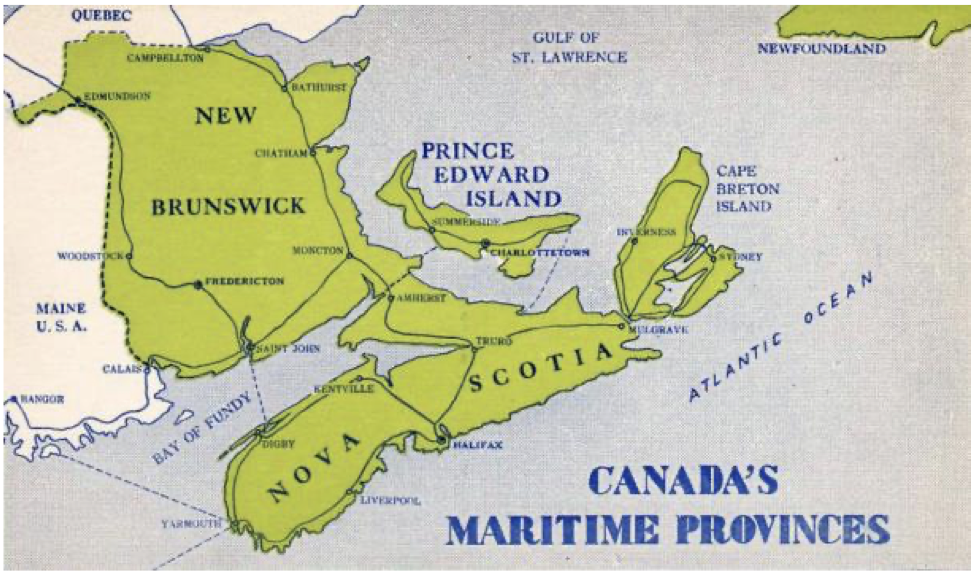 2022 Maritimes Caravan
After a cancellation in 2021 due to Covid-19 travel restrictions, we are holding this caravan later this year. Meandering the Maritimes will be a 38 day exploration of the beauty and history of Canada's three Maritime Provinces: Nova Scotia, New Brunswick and Prince Edward Island. We will launch at the north end of Cape Breton Island and wind our way through each of the Provinces. You will experience the history of the colonising groups of French, English, Irish and Scottish settlers and their interactions with the indigenous populations. The history of the region was shaped by European conflicts but much remains today in the form of Gaelic, Acadian and Irish music, languages and traditions. The landscape is simply spectacular, from the highlands of Cape Breton to the awesome tides of the Bay of Fundy and the red sands of PEI, there are vistas everywhere. Lots of seafood too!

This will be a relaxed caravan with time off to explore, hike, shop or visit sites with particular interests. It is a prototype caravan with the intention of becoming a recurring part of the Airstream Club National Caravan program. We have a few vacancies at this time, so don't hesitate to contact us for more information. The kitty fee is $4500 Cdn for an Airstream with 2 people, $3400 for a solo traveler.
2022 Maritimes Caravan Flyer