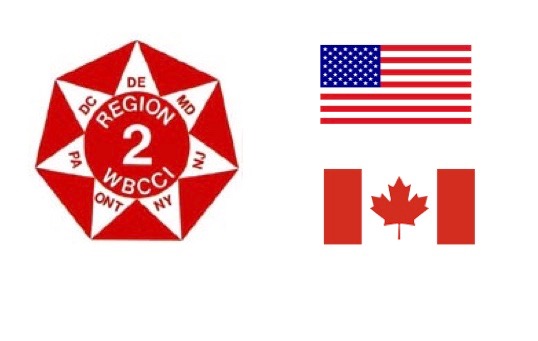 Welcome to Region 2 of the Airstream Club. Region 2 is made up of more than a dozen local clubs covering the Mid-Atlantic states of New York, New Jersey, Pennsylvania, Delaware and Maryland, plus the Washington, DC area and the Province of Ontario, Canada.
If you own any trailer, van or motorhome manufactured by AIRSTREAM, we can offer you fun and exciting opportunities to enjoy your Airstream and the unique AIRSTREAM lifestyle.  Each Club caters to their local community of Airstreamers with fun, active camping and travel adventures.  We are a diverse group, at various stages of life…some retired, some still working full time with children.  We are individuals, couples and whole families!  Our gatherings are truly inclusive and "intergenerational"!
SEE MORE, DO MORE, LIVE MORE…is the Airstreamers' mantra.  We invite you to explore this site for Region 2 news and member information.  Visit the Club websites for information about events and activities nearest you. The local Clubs of Region 2 and their members are a warm, welcoming and wonderful source of new friends and lasting friendships.  
Don't be shy!  Come on out, join us.  Let's go have some fun in our Airstreams!
Hoping to see you down the road… 
Gary and Suzanne Russo #01061
If you are interested in joining, please reach out to a Region 2 Club in your geographic area for more information and local Rally schedules.