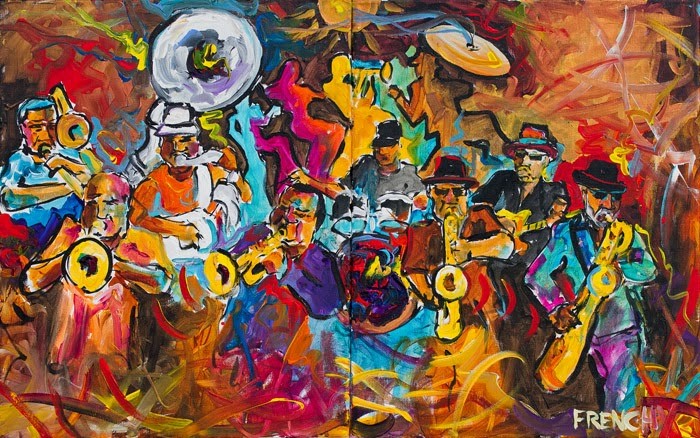 N-2024-F
Rollin to the Big Easy
You won't believe the sights, sounds and food which Louisiana has to offer. You'll learn all about Louisiana crawfish, visit a crawfish farm and Co-op, and partake in our own crawfish boil.  Louisiana sugar plantations and distilleries date back to the mid 1700's and you'll have an opportunity to sip and sample Bayou Rum at the largest Rum distillery in Louisiana.  You'll visit Avery Island home of Tabasco sauce. In Breaux Bridge, we'll glide through 500-year-old moss covered cypress trees while watching birds, turtles and alligators on our Lake Martin swamp tour.  No visit to Louisiana would be complete without visiting the sounds of an authentic Cajun dance hall.  Our caravan culminates with five nights in New Orleans where we attend the world-famous New Orleans School of Cooking to learn and taste Louisiana's best.  We take a cruise down the Mississippi River to visit the site of the 1814 Battle of New Orleans.  In the French Quarter you'll attend a private Jazz performance at the world famous Preservation Hall, the birthplace of New Orleans Jazz.  No visit would be complete without dining at some of the oldest and most famous restaurants in the French Quarter.  You'll enjoy having dinner in the courtyard of The Court of Two Sisters.   Our farewell dinner in the private dining room at Antoine's, the oldest (1840) restaurant in New Orleans, will be one to remember.
While in the French Quarter we'll share with you the location of the best beignets (not where you think).  Along the way you might even learn the difference between Cajun & Creole Cultures.
Start Date:       Sunday, March 3, 2024
Start Location: Red Shoes RV Park
                        711 Powwow Dr,
                        Kinder, LA 70648 
Stop Date:       Friday, March 15, 2024
Stop Location: New Orleans RV Resort & Marina
                          6001 France Road
                          New Orleans, LA 70126
Total Number of Nights: 13
Number of Stops: 4
Co-Leader & WBCCI # Mike & Betty Richards #3196

Maximum RV Units/With Leaders: 25
Kitty Fee w/2:  $2,600.00
Kitty Fee w/1:  $1,500.00
Guest:             $ 1,000
Deposit Amount:    $500.00
Balance Due: November 30, 2023
Cancellation Fee:  100.00             
Leaders discretion after (November 30, 2023)