EVENT
|

Dec - Jan 28 - 1, 2021 - 2022
Rose Parade Rally 2022
Pasadena Tournament of Roses
391 South Orange Grove Boulevard
Pasadena, CA, 91184 | Get Directions
Oldest Urban Rally Ever!
Walk as a group to our reserved Grandstand seats for the parade on January 1, 2022 after 4 nights dry camping in a parking lot in the middle of downtown Pasadena.

Arrive with full water tank and empty holding tanks. Flush toilets are available. Generator hours are limited. We rent a fence for security and a tent with tables and chairs for meals and social time. Shopping across the street includes Trader Joe's and Macy's. Two dinners and three breakfasts are included. We provide paper products. Choose to stay the night of January 1 for an additional fee. Take advantage of the opportunity to meet Airstream owners from all over.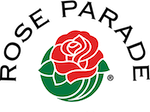 Registration is open for wait list.  Please contact Tom Smithson, rally host, for a registration form.