EVENT
|

Dec - Jan 29 - 2, 2022 - 2023
Rose Parade Rally 2023
Pasadena Tournament of Roses
391 South Orange Grove Boulevard
Pasadena, CA, 91184 | Get Directions
2023 Rose Parade Rally Registration Form
"The Original Urban Airstream Rally"

It's time to register for the Airstream Club's oldest urban rally!

Join us as we celebrate the 41st annual Rose Parade Rally! This rally includes 4 nights of dry camping in a parking lot in downtown Pasadena. For parade day, a short walk brings us to our reserved grandstand seats on Colorado Blvd! Some meals are provided, with ample time to explore the many sights and tastes of Pasadena. Special note for the upcoming rally, the Rose Parade will be held on Monday, January 2, instead of the traditional January 1. Arrive with a full water tank and empty holding tanks on Thursday, December 29, 2022. Flush toilets are available. Generator hours are limited. For this event, our parking area is fenced for security and a tent with tables and chairs is available to enjoy meals together. Shopping in the immediate area includes Macy's, Trader Joes and many small restaurants and shops, all within easy walking distance! This rally is a bucket list item for many Airstream Club Members, often with attendees from around the country! Don't miss out! 
2023 Rose Parade Rally Registration Form
Registration Deadline
October 10, 2022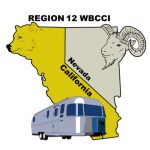 Event Contact
Margaret Handshoe, Rose Parade Rally Host
roseparadeairstreamrally@gmail.com