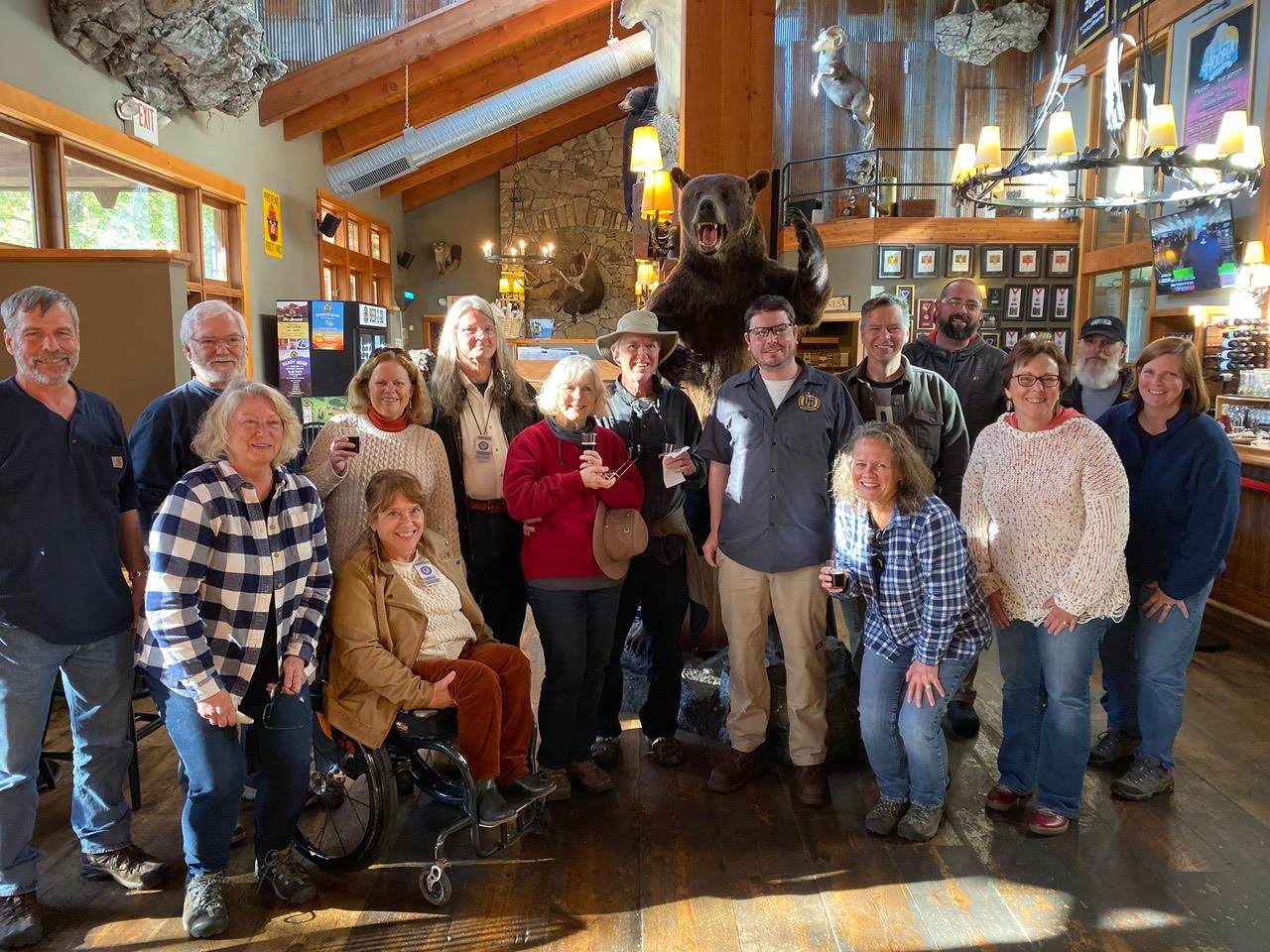 The 20% DISCOUNT CODE for camping is: SECURALLY.  SECU members, please confirm on our Facebook page!
Basecamp offers: Brewpub, outdoor Oak Grill, Outdoor Bar, The Summit (7am-noon…awesome breakfast and coffee!), Shanty (spirits, beer & Cigars) and a Distillery (Craft cocktails, beer & light fare).
There is so much to do outdoors in Nelson County- it's along the AT, hiking, biking, & birding are great and Nelson County 151 which has 6 wineries, 4 breweries, 2 ciders and another distillery!
Hikes are scheduled daily within the DB property (thanks Dave & Janet!) and a brewery tour is tentatively set for Friday, 1 November at 4pm.
NOTE! Please let Denise Fleming know if you have any questions, if you are attending, and if you would like to go on the brewery tour!