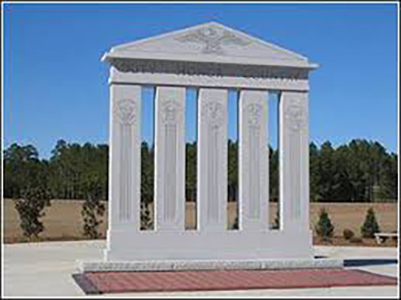 Join SECU for the first caravan stop en route to the Region 3 Rally. Matt and Beth Hackney are hosting from Site 58 (pick Non-Water 30 or 50 Amp) for three nights. We plan to visit Andersonville on April 16 and ride the SAM Shortline on April 17. We recommend booking Coach tickets niow.
Established in 1946 as a memorial to U.S. veterans, Georgia Veteran's State Park stretches 1,308 acres and offers an array of recreational activities and overnight accommodations. Perched on picturesque Lake Blackshear, the park includes one of the most naturally beautiful Georgia golf courses, four miles of nature trails, and endless opportunities for fishing, boating, and water recreation. 
Entrance to the park is $5.00 per car for the general public and $3.75 per car for veterans or active military with proper identification.