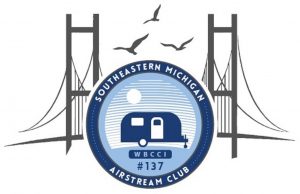 This is a joint rally with the Mohican Valley Ohio Airstream Club.  We will be camping at the Markin Glen County Park Campground.  You need to make your own camping reservations.
There will be many activities to participate in, but, the headline event, a tour of the Gilmore Automobile Museum (largest automobile museum in North America!) will be on Saturday to allow those that are still working the opportunity to participate.
Grills will be available every day, but, there will only be one formal cookout.  On Saturday evening there will be a open grill for you to cook your own meat.  Please bring a dish to pass.
When you make your camping reservations, please email us and let us know which campsite you're on.
If you have any questions, please feel free to contact us.