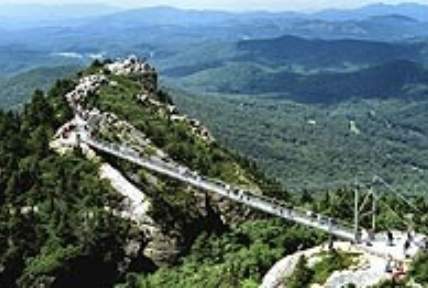 N-2021-Z
Smidge of the Blue Ridge Caravan
Are you looking for a short, exciting caravan? Then here it is! We will raft, hike, bike and eat our
way through the Blue Ridge mountains of North Carolina. We will begin in Bryson City where
we will camp on the banks of the Tuckasegee River. While there we will raft the Nantahala
Gorge. After two nights in Bryson City we will move to Asheville. In Asheville we will hike to see
the waterfalls in Dupont Forest and fly on a zipline through the mountains. Our last stop is in
Boone. In Boone you have the options of riding a horse on a mountain trail, doing some more
hiking, going to a bluegrass festival and fly fishing. Finally we will bike DOWN the Virginia
Creeper Trail.
Start Date: September 17, 2021 Start Location: Bryson City NC
Stop Date: September 25, 2021 Stop Location: Boone, NC
Leaders: Ray & Carol Combs #2994
Home Phone: 336-668-4237
Cell Phone: 336-558-5532
Email: raycombs100@gmail.com, carolcombs100@gmail.com
Mailing Address: PO BOX 753, Oak Ridge, NC 27310
 
Total Number of Nights: 9
Number of Stops: 3
Maximum RV Units/With Leader: 18
Kitty Fee w/2: $1,100.00
Kitty Fee w/1: $800.00
Guest: 
Deposit Amount: $300
Dates of Payments
1. March 1, 2021 - $800 for 2 in rig, $500 for 1 in rig

Cancellation Fee: $100 before January 1, 2021
Leaders discretion after: January 1, 2021