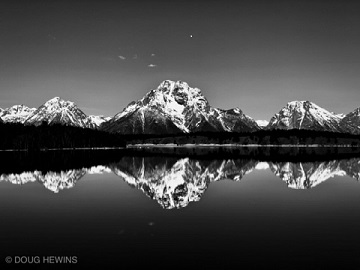 N-2021-J
2021 Springtime in the Rockies
Come share in the adventure of traveling through some of the most spectacular scenery in the world, from the summit on Trail Ridge Road, to the beauty of the Garden of the Gods, to the bottom of the Black Canyon of the Gunnison, to the Teton Mountains and the geysers of Yellowstone. Be prepared for vistas that will take your breath away, literally. We'll travel at some of the highest elevations possible in North America. Stops in order are: Estes Park, Manitou Springs, Cimarron (for Black Canyon of the Gunnison National Park), Fruita (for Colorado National Monument), Dinosaur National Monument, Flaming Gorge, Grand Teton and Yellowstone national parks.
Because of the time of year we could possibly run into snow at any location throughout the caravan with evening temperatures possibly in the lower 30's. The snow usually doesn't stick around long since daytime temperatures typically range in the 60's to 70's. We are attempting to find campgrounds with full service hookups or at minimum 30-amp electrical services due to the cold evenings. However, we are planning two (2) days of dry camping close to the Dinosaur National Monument, one of the warmer (and sometimes hot) locations. Good vehicle/trailer maintenance and appropriate accessories will be important due to our planned mountain traversing routes and high elevation camp sites.
The route will require driving long distances with steep mountainous grades, many switchbacks and high altitudes. Your familiarity with your rig and your ability to control it under these driving conditions is critical. This caravan should not be the place to learn.
Campgrounds will range in altitudes from 6000 ft. to close to 8,000 ft. in elevation and with mountain passes and self-guided auto tours as high as 12,000 ft. ANYONE with health issues affected by high altitude should think twice and check with their health care provider before joining this caravan. In order to gain the most from this caravan, hiking some distances (one to three miles round trip) may be required.
Start Date: May 27, 2021 Location: Estes Park, CO
Stop Date: June 22, 2021 Location: Gardiner, MT
Total Number of Nights: 26
Number of Stops: 8
Maximum RV Units/With Leaders: 26
Kitty Fee w/2: $3,500.00
Kitty Fee w/1: $3,000.00
Guest: $500.00
Deposit Amount: $400
Dates of Payments
1. 1/2 of remainder by May 1, 2020
2. Final balance due by December 1, 2020
Cancellation Fee: $100 plus non-refundable deposits for confirmed caravans prior to Dec. 1, 2020
Leaders discretion after December 1, 2020