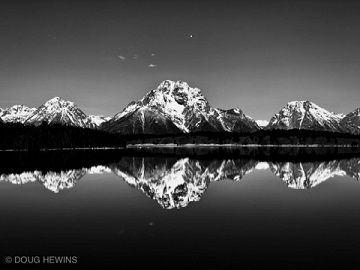 N-2024-J
Springtime in the Rockies Caravan 2024
Come share in the adventure of traveling through some of the most spectacular scenery in the world, from the Rocky Mountain NP summit on Trail Ridge Road, to the beauty of the Garden of the Gods, to the bottom of the Black Canyon of the Gunnison, to the Teton Mountains and the geysers of Yellowstone. Be prepared for vistas that will take your breath away, literally. We'll travel at some of the highest elevations possible in North America. Stops in order are: Estes Park, Manitou Springs, Gunnison, Fruita (for Colorado National Monument), Dinosaur National Monument, Flaming Gorge, Grand Teton and Yellowstone national parks.
Because of the time of year, we could possibly run into snow at any location throughout the caravan with evening temperatures possibly in the lower 30's. The snow usually doesn't stick around long since daytime temperatures typically range in the 60's to 70's. We usually have campgrounds with full-service hookups or at minimum 30-amp electrical services due to the cold evenings. However, we are planning two (2) days of dry camping in Dinosaur National Monument, one of the warmer (and sometimes hot) locations.
Good vehicle/trailer maintenance and appropriate accessories will be important due to our planned mountain traversing routes and high elevation camp sites.  The route will require driving long distances with steep mountainous grades, many switchbacks, and high altitudes. Some roads have no guardrails. Your familiarity with your rig and your ability to control it under these driving conditions is critical. This caravan should not be the place to learn.
Campgrounds will range in altitudes from 6000 ft. to close to 8,000 ft. in elevation and with mountain passes and self-guided auto tours as high as 12,000 ft. ANYONE with health issues affected by high altitude should think twice and check with their health care provider before joining this caravan. To gain the most from this caravan, hiking some distances (one to three miles round trip) may be required.
If we haven't scared you off, come join us in the beautiful Rocky Mountains for a great adventure in Spring 2024, or 2025.
DESTINATION INFORMATION FOR THE 2024 SPRINGTIME IN THE ROCKIES CARAVAN
Yellowstone National Park
Two full days of 8-hour/day tours of a specific aspect of the park with a naturalist from Yellowstone Forever in a small (12-14 passenger) bus.
Here are our planned tours for 2024/2025 and requirements for the 8-hour tours.
o   Tour 1-Wildlife Watching on the Northern Range: Discover the diverse and abundant wildlife of Yellowstone's Northern Range. Learn how to search for wildlife and interpret their behavior. You'll also explore the vital role each species plays in the Yellowstone ecosystem.
o   Tour 2 -Yellowstone lake & Grand Canyon of the Yellowstone: We'll take folks to the grand canyon of the Yellowstone to enjoy views there.  The trails along the north and south rim of the canyon provide spectacular views, so we'll try to get out of the bus as much as possible to enjoy these views.  Each tour bus will have a different level of activity at these stops based on your abilities. 
Tips for preparing for your PRIVATE TOUR.
Equipment




Daypack.

With enough capacity to carry extra clothes, water, lunch, camera, binoculars, field guides, etc.

Water bottle

. Staying hydrated is very important. One quart/liter is the minimum recommended. Camelback or similar hydration systems work as well. We'll have water coolers but you must bring your own containers.

Sunglasses

.

Sunscreen/Lip Protector.

Sun at high altitude can burn unprotected skin quickly.

Camera, binoculars

Notebook/Pencil.

Pocket Hand and Foot Warmers.

Spring/Summer/Fall Clothing
Much of your time will be spent outdoors and all programs are held rain or shine. Participants should be prepared for a variety of mountain weather conditions, including cold temperatures. Appropriate clothing, equipment, and footwear are very important. Temperatures can range from below freezing in the mornings to hot in the early afternoons. The layered use of garments for protection against the wind, sun, and temperature extremes should guide your clothing choices. Loose fitting layers allow you to maintain a comfortable and dry body as outside temperatures change and as your own body's temperature and moisture output changes with different levels of exertion.

Insulating Underwear.

Capilene, silk, polypropylene, or similar. Should have ability to wick away moisture.




Midweight Insulating Layer

. A light 200-weight synthetic fleece or wool shirt/pullover.




Heavyweight Insulating Layer.

Can be wool, down or heavy-weight fleece jacket—for less active times. (May, June, and September programs)




Waterproof and Windproof Outer Layer (jacket and pants).

Should be lightweight, and breathable if possible.




Short Sleeved Shirts

. Cotton t-shirts are OK to wear in

warm and arid conditions.  However, s

ynthetic shirts are ideal because they wick moisture away from the body.




Pants

. Synthetic hiking pants, lightweight pile/fleece pants or tights (spring and fall), or similar pants. Jeans are not recommended.




Hat

. Bring two: A brimmed hat for sun protection, and an insulating hat for cool weather (May, June, September).




Gloves

. Lightweight glove liners, and a pair of wool/fleece gloves or mittens (May, June, September).




Socks

. A light wool or synthetic liner sock with a heavier wool or synthetic outer sock. The inner-outer sock combination helps prevent blistering, wicks moisture and reduces friction. Cotton socks do not wick moisture and are not recommended.




Hiking Boots.

Must provide stability, traction, and comfort. Unless you've consistently hiked in athletic shoes, bring boots that provide ankle support.
Start Date:  May 23, 2024
Start Location:  Estes Park, CO
Stop Date:  June 18, 2024
Stop Location:  Gardiner, MT
Total Number of Nights:  26
Number of Stops:  8
Leaders & WBCCI #  Robert & Kris Thennes #6583
Cell phone:  773-301-0763
Email: springtimerockiescaravan@gmail.com
Co-Leader & WBCCI # Tim & Caroyl Johnson
Cell phone: 602-750-1233
Email: indie51619@gmail.com or caroyl.johnson@gmail.com
Maximum RV Units/With Leader:  26
Kitty Fee w/2:  $4,400 (To Be Confirmed)
Kitty Fee w/1:  $3,800 (To Be Confirmed)
Guest:  $2,200 (To Be Confirmed)
Deposit Amount:  $500
Dates of Payments (if applicable)
            1.  April 15, 2023
            2.  November 1, 2023
Cancellation Fee:  $100 plus non-refundable deposits for confirmed caravans prior to 12/1/2023
NOTE: All finances are transparent, will be reviewed by someone on the caravan, and unspent funds are returned to participants