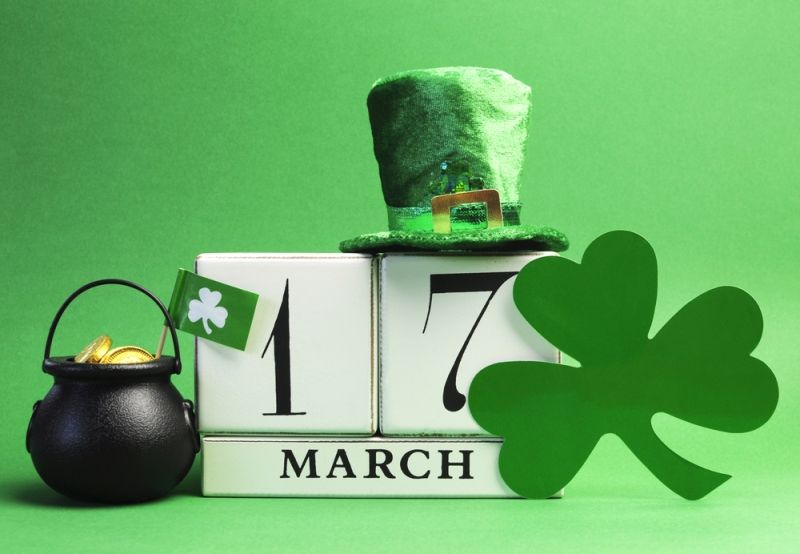 Come get your Irish on!
The East Tennessee Airstream Club will be hosting a St. Patrick's Day themed rally at the Sweetwater KOA in Sweetwater TN. To book your campsite, call Sweetwater KOA at 800-562-9224. Ask for Jake and tell him you are with the Airstream Club. Be sure to let your follow the link to register for the rally after booking your campsite.
https://koa.com/campgrounds/sweetwater/
Here's the tentative schedule of events:
Thursday night:
Happy hour - bring drink of choice. Music by the campfire weather permitting.
Friday (St. Patrick's Day):
Remember to wear your green!
Green pancakes and BENTON'S BACON sample for breakfast.
Visit Benton's Smoky Mountain Country Hams for a tour
https://www.youtube.com/watch?v=Asb8vtGwKYk
Evening meal....Traditional Irish potluck - Time for the Irish specialties to shine! (corned beef & cabbage, Irish soda bread, Green deviled eggs etc.).
Irish Stew, Irish Coffee and dessert provided.
Bring:  meal set-up's (bowl/plate/napkin/flatware) Your drink of choice & covered dish to share.
Campfire after dinner. Break out your Guinness and Irish whiskey! Traditional Irish music by the campfire.
Saturday:
AM Coffee social at your rally host's trailer.
We'll tour the Sweetwater Valley Farm in Philadelphia TN, a family dairy farm producing farmstead cheese. We will tour the farm, visit their gift shop, and have lunch at the café. https://sweetwatervalley.com/
At night, music by the campfire. Bring meal set-up's / heavy hors d'oeuvres to share and your favorite (Irish) beverage.
Sunday:
Coffee social at your rally host's trailer.
May the road rise to meet you – Safe travels!
Slainte!
Benton's Smoky Mountain Country Hams
Benton's Smoky Mountain Country Hams are slow cured using salt, brown sugar, and sodium nitrite and typically aged 9-10 months, though hams are available 1 year and older. This time-honored practice dates back to the era of our forefathers, when the preparation and preservation of meat was a way of life and sustenance. Although the hands of time and technology have sculpted many aspects of our modern world, at Benton's Smoky Mountain Country Hams we have upheld the traditional dry-curing process and are striving to produce world class country hams and bacon.
Our business was started in 1947 by the late Albert H. Hicks, a dairy farmer who began curing and selling country hams out of a painted block building. Allan Benton and his employees have honed the dry-curing of hams and bacon into a culinary art and have catapulted the products from a simple breakfast mainstay into the world of gourmet cooking, where they have been praised for their characteristic flavor.
Benton's Country Hams and Bacon are available either unsmoked or hickory-smoked. Hickory smoking is performed in a small, wood stove smokehouse behind the business, imparting a distinct smoked flavor that many customers prefer. Our products make excellent gifts and can be shipped anywhere in the United States. We invite you to try some today!