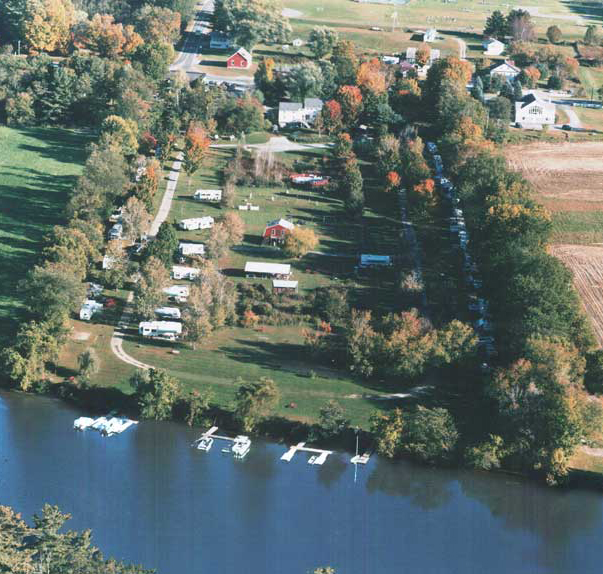 The Pastures Campground in Orford, NH on the Connecticut River will provide an awesome backdrop for our joint rally with the Charter Oak CT Airstream Club and the Cape Cod Mass Airstream Club Summertime Fun Rally. Our hosts for this event will be Toni Nolder of the COCAC and the team of Sandie and Roland St. Laurent and Eddie Carll of the CCMAC.
     This will be the perfect mid-July event providing the right environment for the many activities folks can take advantage of from exploring the local area, kayaking, hiking the White Mountains or visiting the King Arthur Flour Vermont Campus store and bakery. The main event will be Roland's skillful prowess on the grill at our cookout, where you will not only be able share some fun and fellowship, but you will enjoy feasting on local corn along with delicious hot dogs and hamburgers.
     The new owners of the Pastures Campground, Kim and Doug Robinson, are now putting their mark on this very nice campground that I would recommend to all who have a chance to visit the Orford, NH area.  Doug will be happy to take your reservation as you plan your next season of camping.
    To register for this rally click on the link above for the Rally Flyer.  We look forward to seeing you at the Summer Fun on the CT River Rally.