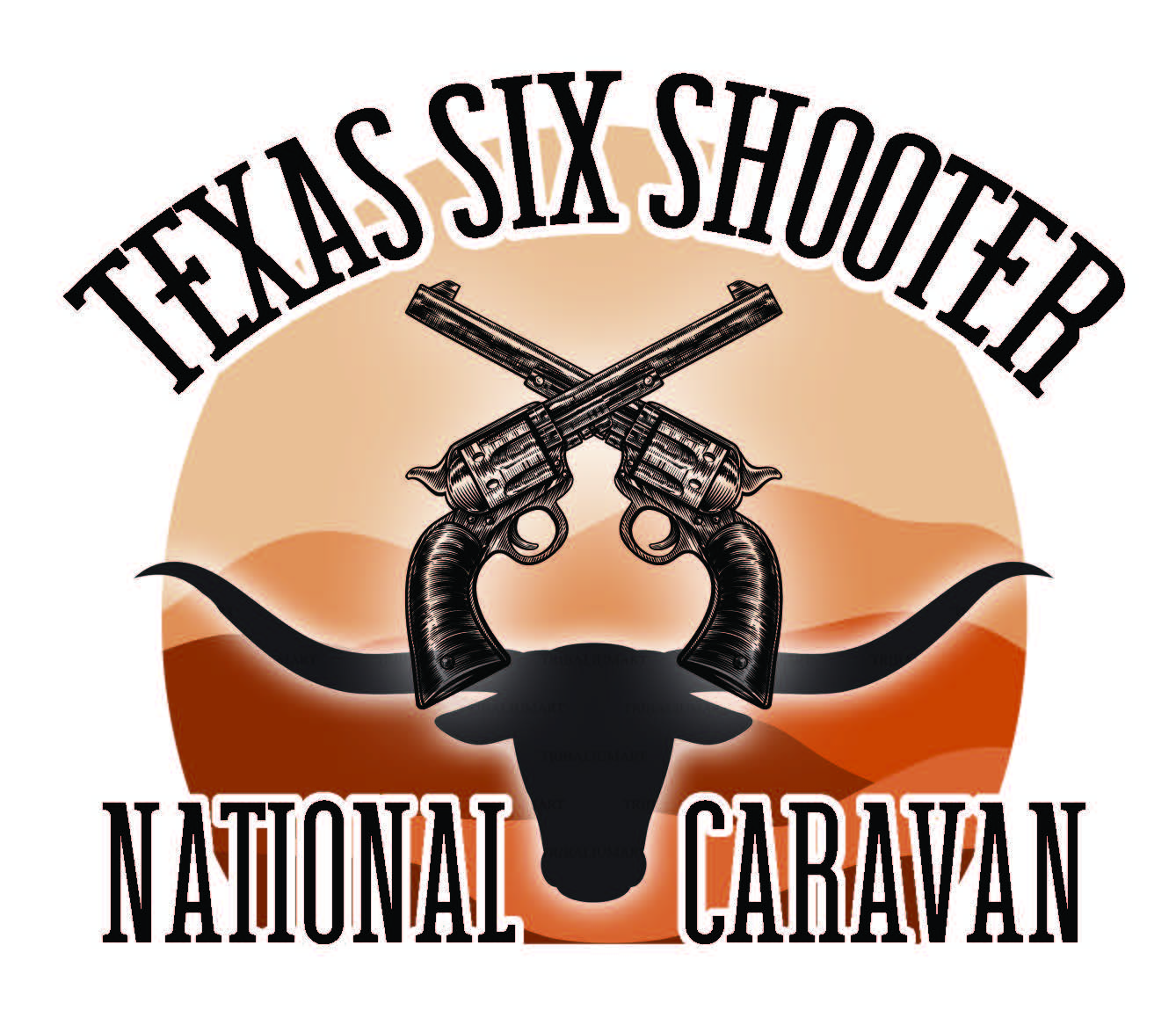 N-2024-X
Texas Six Shooter Caravan

New for 2024, the Texas Six Shooter caravan (previously ran as Gone To Texas) is redesigned with fewer stops than previous years with six of the best locations at highly rated RV parks that will provide opportunities to experience our history yesterday and today.  Our adventure begins in west Texas in the town of Alpine where we will organize, get to know each other, and have access to the mysteries (Marfa Lights and the McDonald Observatory) and beauty (Ft Davis and Davis Mountains).  Next up are the Texas Rockies – Big Bend National and State Parks where river rafting, hiking, jeep/four-wheeler riding, biking, and nature/animal watching opportunities abound.  You can also venture into Mexico riding a burro into a traditional Mexican village (passport required).  A quick stop near Del Rio at Seminole Canyon for petroglyph touring and more hiking is next on our way to San Antonio.  The Alamo which is a must see while visiting our great state, the River Walk, Spanish Missions, and the Tower of the Americas will be included in your three-day travel pass in this historically Hispanic city.  Then, it's "Wilkommen" to the Heart of the Hill Country to the German town of Fredericksburg for the Texas Wine Trail, breweries and distilleries, the War of the Pacific and Nimitz Museums, Wild Seed Farms, a historical Texas Ranger camp along with Austin (state capital) and Johnson City (home of LBJ) all within day trip striking distance, and you cannot miss a visit to Luckenbach where Waylon, Wille and the boys hung out!  Experience the beauty of the Texas wildflowers that cover the fields and highways with our state flower, the Bluebonnet.  Our trail ride will end in the Dallas-Fort Worth area in Grapevine with tours of the Stock Yards that host daily cattle drives, two step dancing at Billy Bob's, and a chuck wagon dinner at the famous South Fork Ranch where the television series Dallas was filmed.  In Arlington, there is Texas Ranger baseball and motor speed racing to enjoy.  We hope to bring to you the spirit of Texas through Campfires, Happy Hours, and Cookouts at each location – you might even become an honorary Texan! So, grab your cowboy hats and boots and get ready for a great time—where everything is bigger and better in Texas…Wagons Ho!
Start Date: April 10, 2024
Start Location: Alpine, TX

Stop Date: May 8, 2024
Stop Location: Grapevine, TX
Total Number of Nights: 29
Number of Stops: 6
Leader: Jim & Pamela Dudley #7174
Cell phone: 703-798-0156
Email: dudleyrobertstss@mail.com
Co-Leader: Keith & Barbara Roberts #7507
Cell phone: 254-258-8100
Email: barobertsg@gmail.com
Maximum RV Units/With Leader: 22
Kitty Fee w/2: $3900 (To Be Confirmed)
Kitty Fee w/1: $3600 (To Be Confirmed)
Guest: $355
Deposit Amount: $400
Dates of Payments
1.  July 1, 2023
2.  November 1, 2023

Cancellation Fee: $100 plus non-recovered expenses
Leaders discretion after February 1, 2024
NOTE: All finances are transparent, will be reviewed by someone on the caravan, and unspent funds are returned to participants.