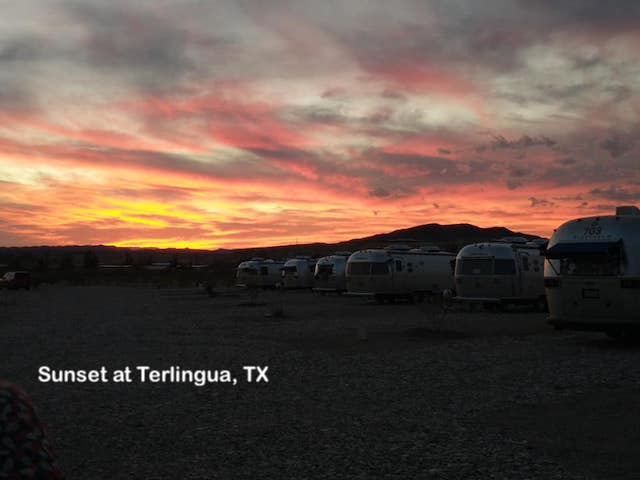 When: October 31 - November 13, 2022 
14 nights
 
Where:  We will meet at Concan, Texas, on the Frio River, and wrap up our adventure in Marathon, Texas.
Explore Seminole Canyon State Park, Fort Davis, Alpine, Marfa, Lajitas, Big Bend State Park, Terlingua, Big Bend National Park, and Marathon.  
All campgrounds will have water, electricity, sewer hookups, or a dump station.
Stop 1: 2 nights Concan, Camp Riverview RV Park
Stop 2: 1 night  Comstock, Seminole Canyon SP
Stop 3: 4 nights Fort Davis, Davis Mountains SP
Stop 4: 3 nights, Terlingua, Roadrunner Travelers RV Park
Stop 5: 3 nights, Big Bend National Park, Rio Grande Villiage Campground [Big Bend Resorts]
Stop 6: 1 night, Marathon, Marathon Motel, and RV Park
This is a small caravan--14 rigs plus the Leaders, Assistants, and our President & First Lady.
We would like to have at least five rigs on the standby list. Consider if you could join the caravan at a week's notice.
Due to the small size, this club caravan is open only to THLAC members.
Due to the menus of some of the eating establishments on our route, some of the meals included in the caravan fee may not have vegetarian, vegan, gluten-free, or other special diet offerings. However, BBQ and chicken fried steak lovers will be in heaven!
This is an active caravan requiring moderate physical activity to participate and enjoy all activities fully. 
Links to places on the 14-day caravan:
Seminole Canyon:  https://tpwd.texas.gov/state-parks/seminole-canyon
Fort Davis:  https://fortdavis.com/
Alpine:  https://visitalpinetx.com/
Marfa:  https://visitmarfa.com/
Lajitas:  https://www.lajitasgolfresort.com/
Big Bend Ranch State Park:  https://tpwd.texas.gov/state-parks/big-bend-ranch
Terlingua:  https://www.tripsavvy.com/terlingua-texas-travel-guide-5073050
Big Bend National Park:  https://www.nps.gov/bibe/index.htm