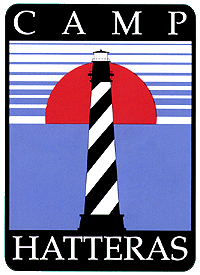 Lead Contacts: Nancy & Tom Lawn
Rally Fee will be $10/trailer to be collected at the rally
We will finish off the 2023 camping with our traditional rally on The Outer Banks. Camp Hatteras is keeping the fifteen best spots on the sound side available. These will be held from the general public until 60 days before the rally. Our camping fee includes the exclusive use of the beautiful clubhouse adjacent to these sites. We use the clubhouse for meals and events making the rally weatherproof!
Contact Jen Carlson at Camp Hatteras to reserve your spot:
$60/night Sound Front
$45/ night Sound Side
These prices can be extended for up to a 7 day stay if you wish to linger.
 Link to Camp Hatteras RV Resort