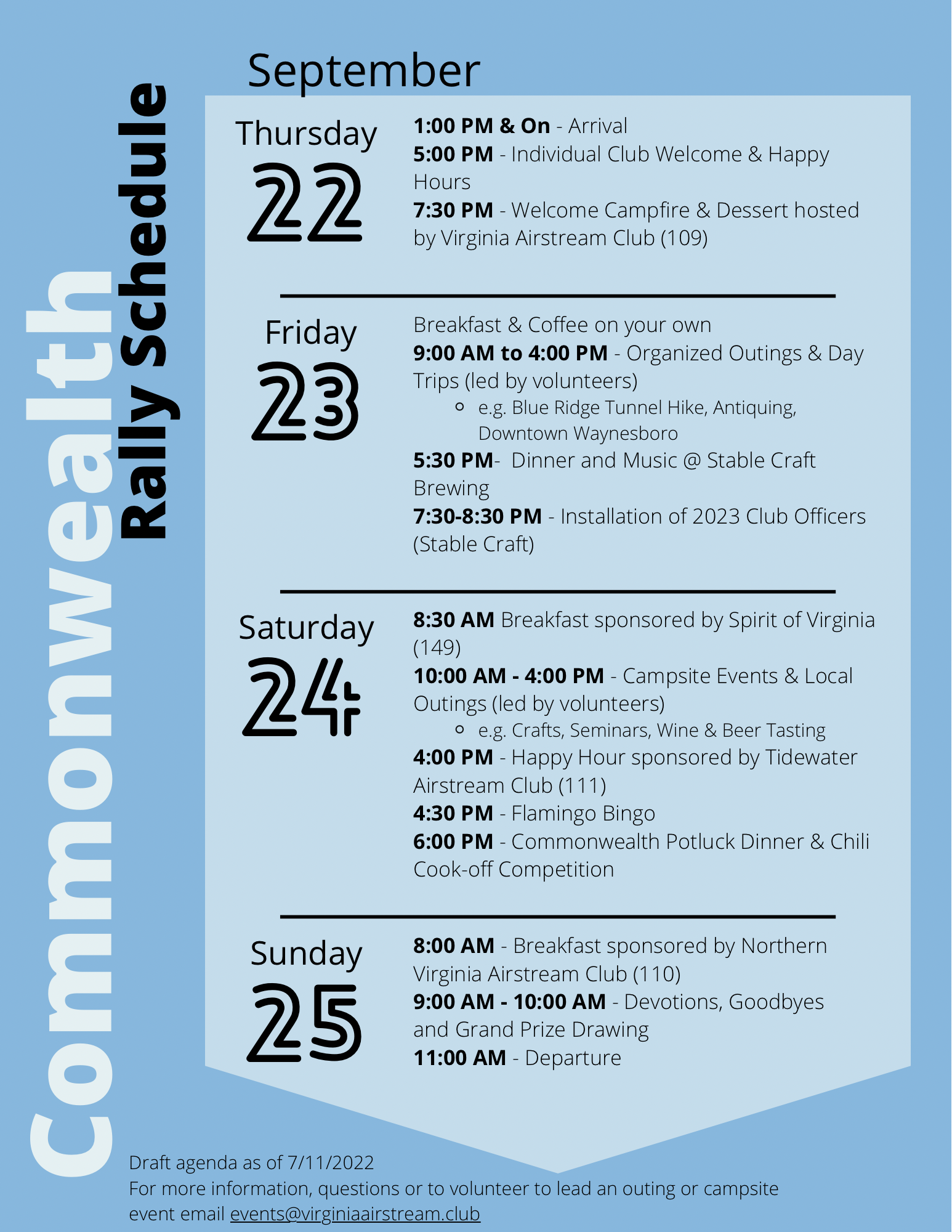 Join your fellow Airstreamers and enjoy all the Blue Ridge has to offer. Group meals, fellowship, and officer installations for 2023 Virginia Club elected officers will be part of the weekend. 
Organized activities and on your own time will be part of the 2022 event. Enjoy local attractions and offerings from hiking, biking, wineries, breweries, music, blue ridge parkway, distilleries, Monticello, arts, antiques, and more! 
A sign-up by using the registration link above.
All campsite reservations must be made directly with the campground. We have 52 sites available in our block, please book soon!
Book your site now by contacting the campground directly. Our group rate is $42.12/night.