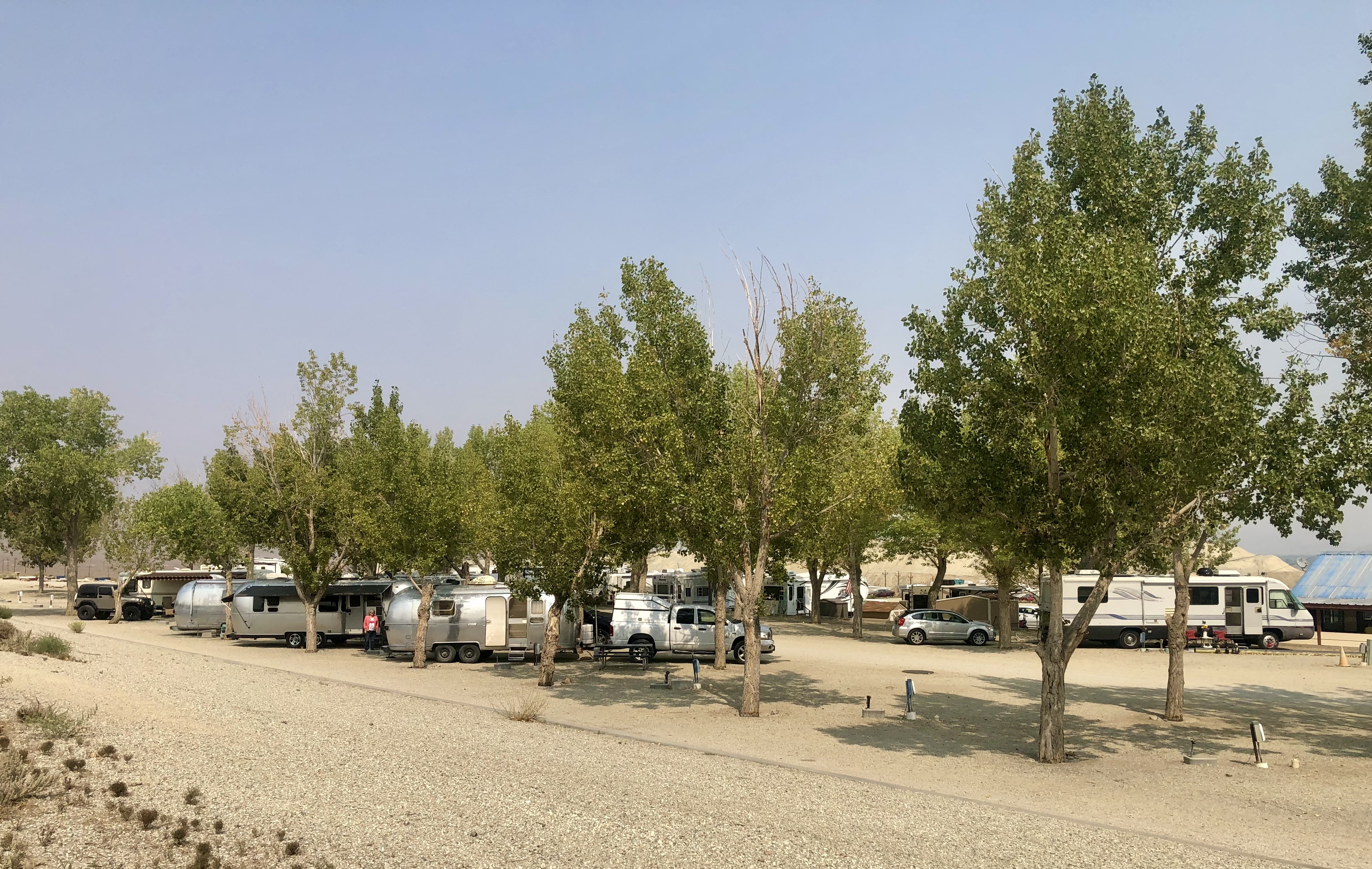 The Weed Heights RV Park is surrounded by the recent history of Nevada's copper mines, Lake Anaconda being less than 1/2 mile away. The park features full hookups for water, sewer and electric, most have some shade at times during the day. Plan to share the weekend with us. We have the "air conditioned" clubhouse, convenient and comfortable, for our continental breakfasts and potlucks. We aren't likely to have Jerry's Nevada Surf & Turf but the Fasso's and Swirsky's have promised a special treat for part of our happy hour or dining. Weed Heights is a good base for exploring Yerington, mountain biking, street legal and the more dedicated off-road vehicles with opportunities to explore Smith Valley, the Pine Grove Hills, Pine Nut Mountains and the Singatse Range. Want something less adventurous:
Check out the Lyon County Museum just 2 miles away at 215 S. Main Street in Yerington;
Head south to Nevada's newest State Recreation Area, Walker River (if you missed our May rally) to hike the trails along the river;
Cross the border to scope out sites in the Sierra Nevada Mountains for future SNU's rallies.
The best way to get to Weed Heights is to head east from Carson City on US-50 and then south on US-95A towards Yerington. Look for the oasis on the ridge to the west as you approach the city limits and turn right (west) on Burch Drive. Take another right on Austin Street and enter the park straight ahead. Need an address, it's: 2 Austin Dr, Yerington, NV; ~ 75 miles from Reno.
Can't come for the whole weekend or just stopping in for our potluck, come anyway but RSVP so we plan for you and plan to have a meal(s) that's easy to share.