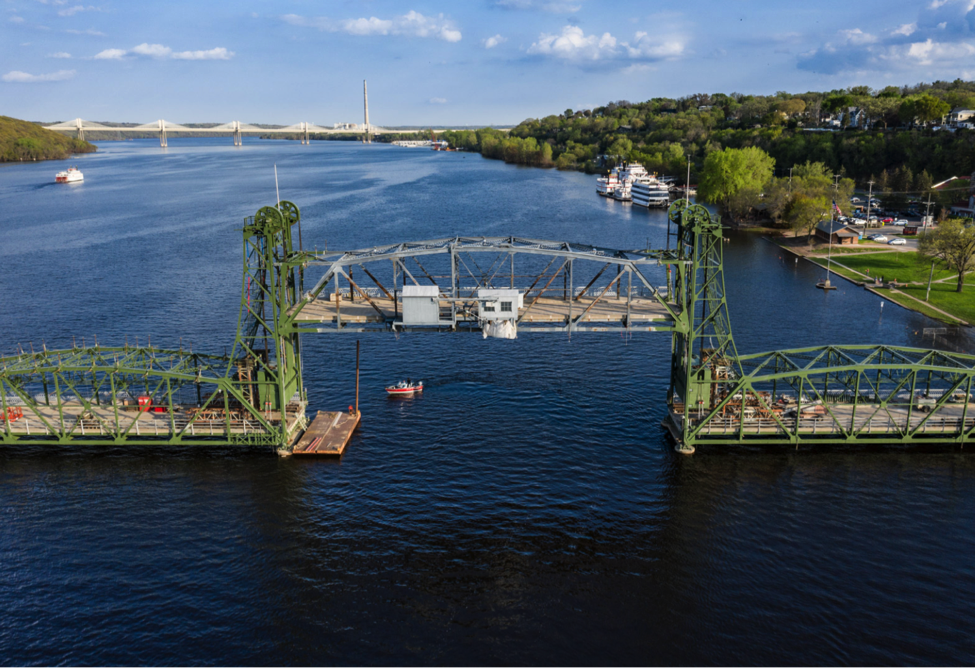 Rally Near The River
…and a caravan to boot
Stillwater… the 1848 Birthplace of Minnesota located on the scenic St. Croix River, looking at Wisconsin on the left side of this photo.
Stillwater was voted one of the "Top 5 Midwest Towns to Visit Now" and is rated by Forbes in the top 10 "Prettiest Towns in America."   It is voted the Best Small Town in Minnesota and maintains a Favorite Getaway status nationwide.  Stillwater is just 35 minutes from the downtowns of Minneapolis or St. Paul, and the Mall of America.
Ride an authentic paddle wheel riverboat, visit antique shops on Historic Main Street, enjoy riverside patio dining, taste local beers, or feast at the famous Gasthaus Bavarian Hunter restaurant.  Camping with water and electric hookups in nearby Somerset, WI.
This rally starts on Tuesday and transitions to an informal caravan on Friday, going into Iowa and then back into Wisconsin.  Come for the whole thing, or just a portion.  You have options.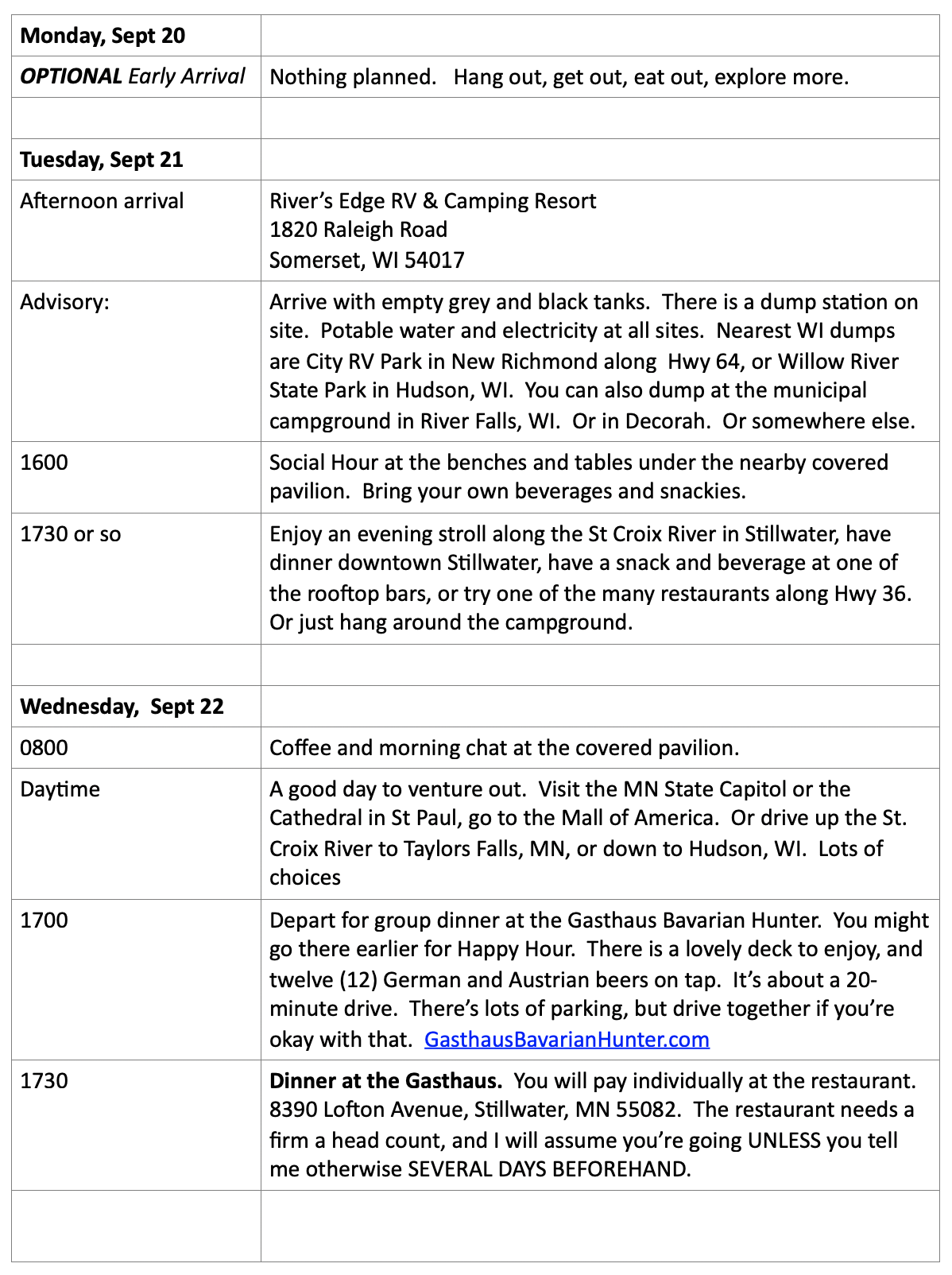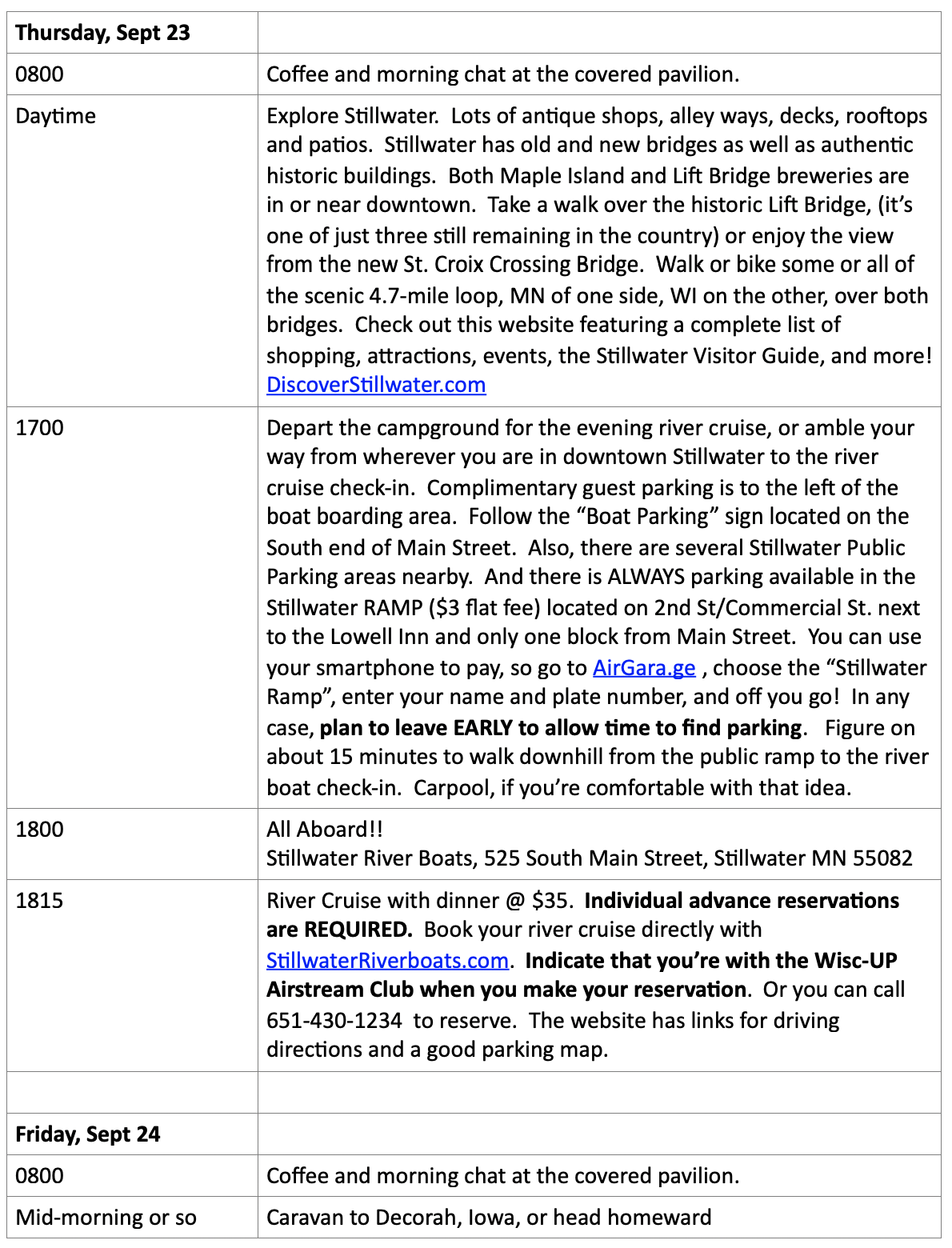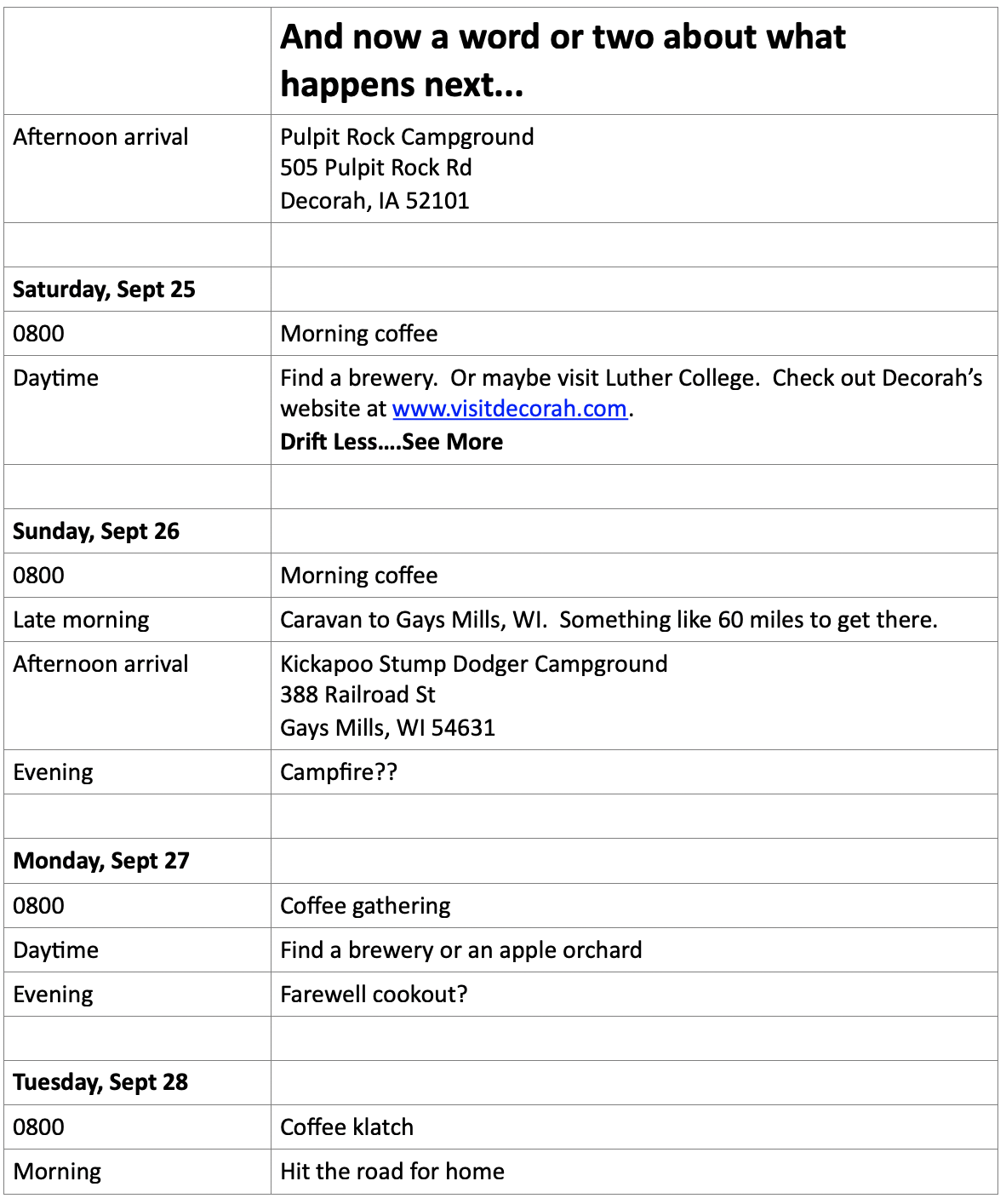 Scroll down to download all the rally information.