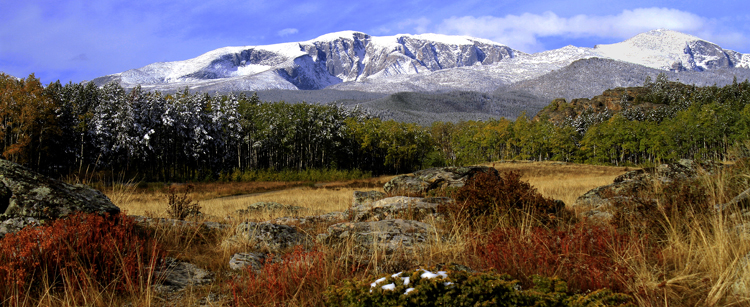 Hwy 16 West - Head up the mountain to Sourdough forest road on the right.
HOW TO FIND US - 5 minutes from the South Fork Lodge
From Worland, WY via U.S. Highway 16
From Worland, Wyoming, follow Highway 16 east to the town of Ten Sleep, Wyoming.
Stay on Highway 16 into the Big Horn Mountains.
From Buffalo, WY ( I-90 or I-25) Via U.S. Highway 16  Exit off of I-90 or I-25 into Buffalo, Wyoming.
Follow the signs and turn on Highway 16 west towards Yellowstone National Park.
We're charging $20 a head to cover hors d'oeuvres and soft drinks for the evenings only. Each attendee must provide their own alcohol and meals for each day.
There is a lodge 5-7 minutes from our boondocking spots that has horseback riding, a restaurant with full bar, and showers for $10 that provide a towel and bar of soap. We will only be 25 minutes from the town of Buffalo so attendees can get free water for holding tanks and a free dump, all at the Cenex Zip Trip in Buffalo. The Cenex also has showers for $7.00. That way they don't have to travel with full fresh water tanks.
Activities: 
There is tons of hiking; Thermopolis is only an hour and a half away and they have natural hot springs for only $10 a day(campers responsible for their own fees) and there is an historic medicine wheel about two hours from our boondocking spot. Each activity available will be paid for by each camper. 
We hope the fire bans and crowds will be lifted and gone at this time of year and the air will start to cool.
We would only like 10-15 campers to attend as this is in the national forest and flat ground is a little tougher to come by. We do have a KOA and Indian Campgrounds in Buffalo if anyone would like to make their own reservation there and drive up the mountain each day to meet us. I'll be up on the mountain the Wednesday before to help people choose a spot early Thursday or they can meet me there Wednesday with no hors d'oeuvres, no drinks and no planned activities.
This campout is geared toward relaxation and tons of free time. It's not for everyone but we hope we can get a few Boondocking enthusiasts or campground campers to join us. It's Wyoming and it's FABULOUS

To register:
Until May 15th mail checks to:
Checks must be payable to: 
WBCCI Wyoming Unit
Denise Busby
302 Richland Avenue
Unit 306C
Lafayette, LA. 70508
HOPE TO SEE Y'ALL THERE!!!!