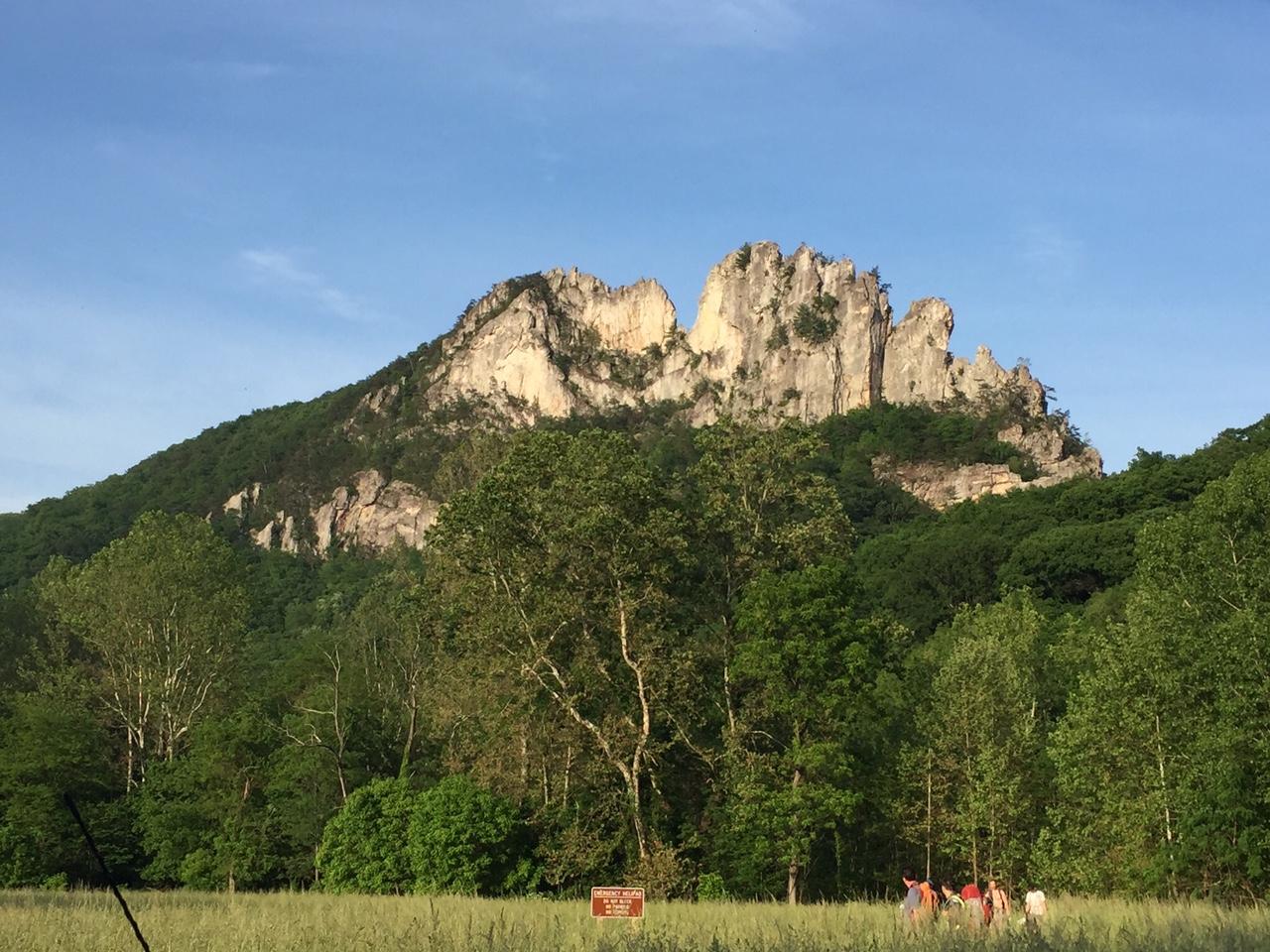 Located in the Monongahela National Forest on the North Fork of the South Branch of the Potomac River with an amazing view of Seneca Rocks,  "Seneca Rocks is a large crag and local landmark in Pendleton County in the Eastern Panhandle of West Virginia, United States. The south peak is one of a small number of peaks inaccessible except by technical rock-climbing techniques on the East Coast of the United States. One of the best-known scenic attractions in West Virginia, the sheer rock faces are a popular challenge for rock climbers." (Wikipedia)
The Campground does not take reservations;  However, we are working with the owner to ensure we have spaces available with electric and water.   The cost is $28 per night pay on arrival.  There is a dump station available.
We have set a rally fee of  $10 per person to cover the cost of group meals (to be determined).
Due to the current  health department regulations, we have not planned activities other than at camping area.  Local Points of Interest include:
Trout Fishing   

On site

Spruce Knob highest point in West Virginia

     3 miles

Seneca Caverns

                                             

10 miles

Smoke Hole Caverns

                                      

12 miles

Dolly Sods

                                                     

22 miles

WV State Parks  - Canaan Valley

                    

20 miles

                           - Blackwater Falls

                

31 miles
This is buddy rally, including non-airstreams, and we need to have an exact count to ensure sites available by September 23rd.  If you plan on attending please contact:
                            Kenneth Rehm (301)351-0914 email kdrehm2@gmail.com
                            Shelba Tucker (304)542-0120 email:gsofwv@aol.com