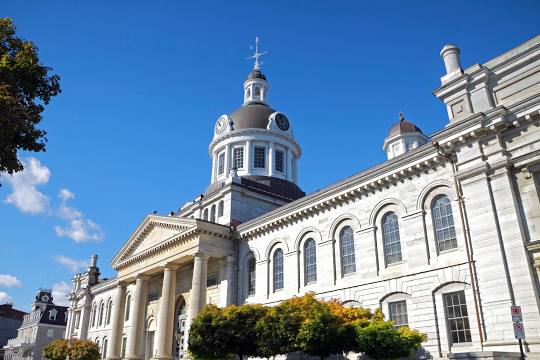 We are having our Spring 2022 Rally at Rideau Acres Campground https://www.rideauacres.com  in Kingston May 26 to 30, 2022! After 2 years of planning followed by cancellation, we have confidence this time is a go. Yippee!
As we prepare at the end of February, pandemic Public Heath restrictions appear to be easing. Going forward we will be ever mindful of any remaining health related requirements and best practices and will adjust our planning as needed. But please remember that it is an individual decision to attend and participate.
We are currently planning evening cookies and coffee, seminars, Trivia night, a General Meeting and a picnic at the Kingston Mills lock on the Rideau Canal. We will have the hall available for all our activities.
Food – We will have a limited continental breakfast in the hall Friday, Saturday, and Monday. Rideau Acres runs a Sunday Pancake Breakfast in the hall (pay them directly). We have arranged for Kelly's food truck to be on-site Saturday evening, where you can purchase a variety of foods like burgers, chicken, fries etc. The campsite office has a small selection of food items plus (very importantly) scooped ice cream.
Activity Schedule       Kingston Attractions       Kelly's Menu
Camping reservations must be made directly with Rideau Acres. Sites are limited so make sure you have a confirmed site BEFORE you submit your registration request.
The camping cost is: 
Full Service (30 amp, sewer and water) 

4 nights @ $58.95 $ 235.80 

Less 15% discount $ (35.40) 

Harmonized Sales Tax 13% $ 26.05 

 TOTAL $ 236.45

Electric & Water (30 amp) 

4 nights @ $ 53.95 $ 215.80 

Less 15% discount $ (32.40) 

Harmonized Sales Tax 13% $ 23.84 

 TOTAL $ 207.24
 
Reservations may be made at the campground's reservation site:  https://www.rideauacres.com/reservations 
Fill in the form and be sure to mention Airstream Rally in the "Special Requests" section to get your 15%  discount (on stays of less than 4 days as well). 
Cancellation requests may be made no later than 7 days before the start of your reservation. Cancellations are subject to a $10 fee. However if the province shuts down transient camping due to  Covid-19 at which point there would be no cancellation fee and a full camping refund will be offered.  If you have questions, please let us know. 
Rob & Lynn Douglas – (613) 736-0560 rdouglas@magma.ca