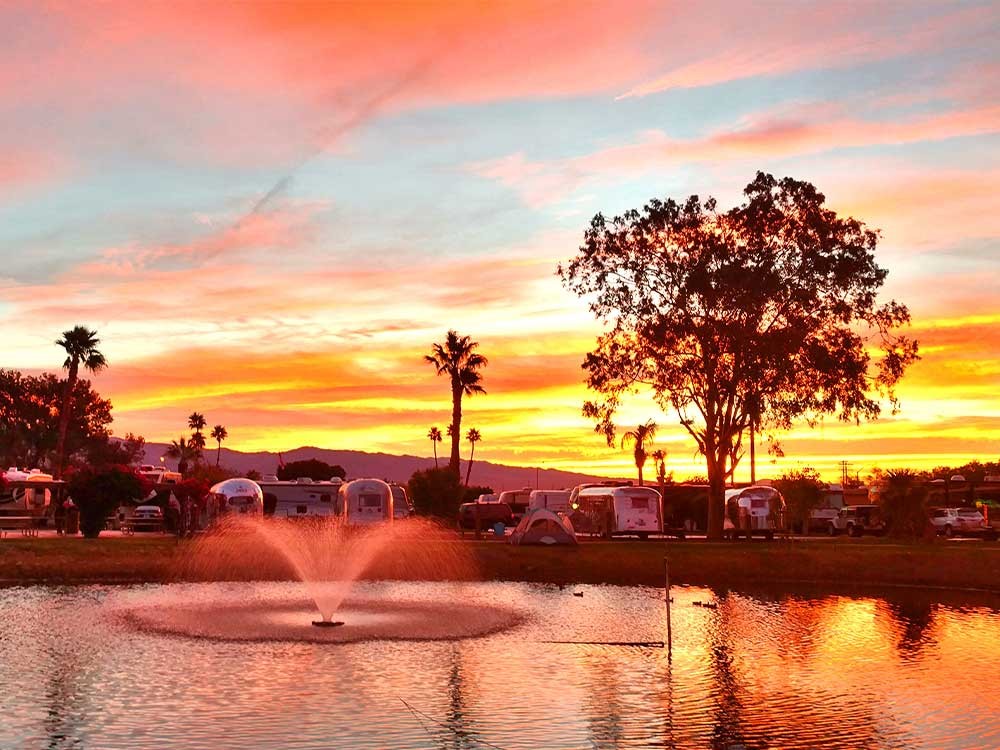 RALLY REGISTRATION IS OPEN!
If you are a Registered Attendee and need to cancel your Registration, contact the Arizona Airstream Club Treasurer (003treasurer@airstreamclub.net)
Coachella, March 18th thru 21th 2021, Shadow Hills RV Resort Rally
Coachella Valley and Palm Springs have almost too many activities to list.
Take a ride on the Palm Springs Aerial Tramway, catch a comedy show at the improv, hike Joshua Tree National Park, Visit the Living Desert Zoo and Garden or just relax by the pool and enjoy the sunset. Golfers may have trouble deciding which course to play on. Pay your respects to Vets at the Eisenhower Walk of Honor and Veteran's Memorial on your way back from Santa Rosa and San Jacinto Mountains National Monument. Spend Sunday at a Polo Club, visit Maclin's Open-Air Market on Saturday, catch a magic show, Country, Rock or bluegrass at the Big Rock Pub, or try your luck (or skills) at craps and blackjack. Be sure to save time (and Energy) for the Palm Springs Educational Scavenger Hunt.
Shadow Hills RV Resort welcomes guests of all ages and is pet friendly. The resort features full-hookup sites for RVs and tents, complimentary Wi-Fi, heated pool and spa, and wake up with a smile and fresh brewed coffee every morning. Other park amenities include a general store, business center, fitness center, indoor shuffleboard, ping pong, horseshoes, library, movies, craft room, a large clubhouse with kitchen, and koi pond.
IMPORTANT - Cancellations received after February 24, 2021 by a registered attendee will NOT be refunded the Shadow Hills RV Resort camping site fee per Shadow Hills RV Resort policy.
Campsite Cost:  (for first two campers)
$255.00                Base Rate three nights
$  26.00                Shadow Hills Tax and fees
$     7.75                AAC Processing Fees
$  -51.00               Group Discount Credit (20+ campsites)
$ 237.75               Total Campsite Cost (for 2 campers) (includes processing fees)
Additional charges for pets and additional campers (Shadow Hills Policy):
$15.00                   Charge for up to two additional campers for three nights
$ 6.00                   Charge for up to two dogs for three nights
Rally Fees:
$18.85 per-person (includes processing fees) – One burger or brat night at the poolside grill, three continental breakfasts. Resort provides morning beverages.
Group meals, Tours and Activities:
Individual pay. Too many activities to list ahead of the rally.
The risk of COVID-19 spreading at events and gatherings increases as follows:
Lowest risk: Virtual-only activities, events, and gatherings.
More risk: Smaller outdoor and in-person gatherings in which individuals from different households remain spaced at least 6 feet apart, wear masks, do not share objects, and come from the same local area (e.g., community, town, city, or county).
Higher risk: Medium-sized in-person gatherings that are adapted to allow individuals to remain spaced at least 6 feet apart and with attendees coming from outside the local area.
Highest risk: Large in-person gatherings where it is difficult for individuals to remain spaced at least 6 feet apart and attendees travel from outside the local area.
---
EVENT CONTACT:
John Holly (Host)
(213)-304-7769
johnholly@aol.om
Rick Carmichael (Co-Host)
(480)-231-7925
rick@carmichael.be

Nancy Fisher (Area Advisor and Concierge)
---