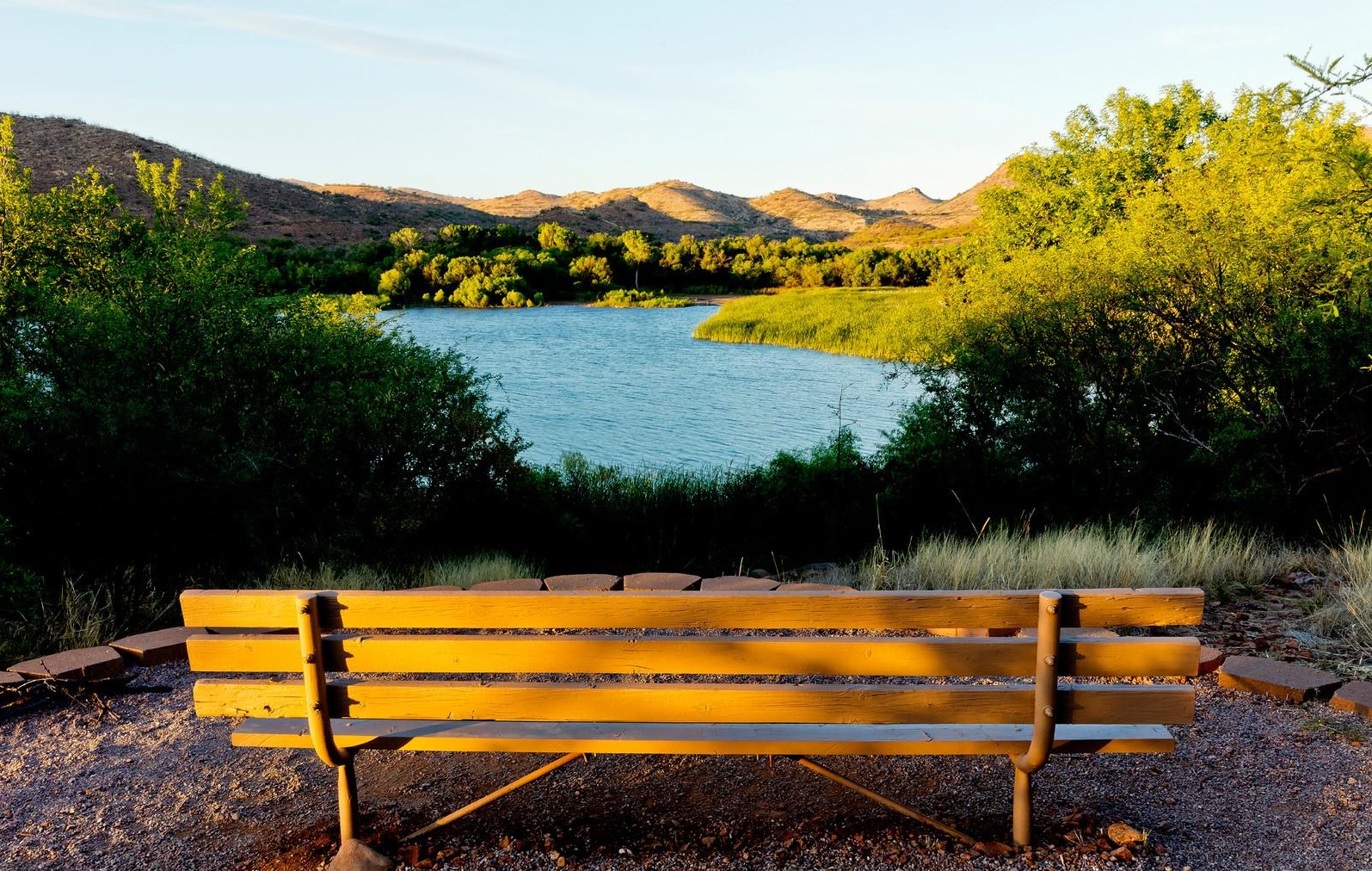 REGISTRATION OPEN
Access to the Event Registration Lists (Registered Attendee List) for all Events is now only accessible to WBCCI Members through Log-In via the Membership Portal.
If you are a Registered Attendee and need to cancel your Registration, contact the Arizona Airstream Club Treasurer (003treasurer@airstreamclub.net)
Preliminary Summary (Rally Details and Schedule TBD)
Patagonia, November 11th thru 14th, "Patagonia Lake State Park Rally"
Tucked away in the rolling hills of southeastern Arizona is a hidden treasure. Patagonia Lake State Park was established in 1975 as a state park and is an ideal place to find whitetail deer roaming the hills and great blue herons walking the shoreline. The park offers a campground, beach, picnic area with ramadas, tables and grills, a creek trail, boat ramps, and a marina.
40 miles north of the State Park is Patagonia, a defunct mining town that is surrounded by opportunities for hiking and wildlife viewing. It has restaurants and a selection of shops featuring uniquely crafted works of art and antiques. The Nature Conservancy has a riparian area that meanders through the Cottonwood lined Sonoita Creek south of town.
Sonoita Creek State Natural Area is also nearby with 20 miles of hiking trails. A 1.5-mile hike of moderate difficulty called the "Overlook Trail" close to our campground is a great way to see 360 degrees of spectacular scenery.
Our Patagonia Lake State Park campsites feature electric and water hook-ups.
Registration for camp sites at Patagonia Lake Rally will be $32.00 per night ($96.00 three-nights) (includes processing fees).
Mike and Gail McBurney (Host)
mikegail@tabletoptelephone.com
Sites reserved (22 available): 1,2,6,7,8,9(ADA),18,19,20,21,22,23,24,26,27,28,29,30,31,34,(host site-35 & 36),37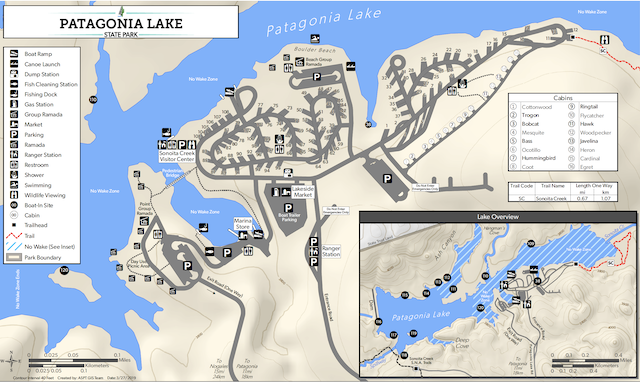 ---