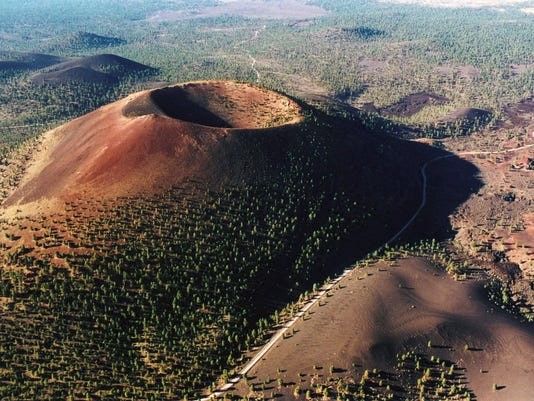 RALLY REGISTRATION HAS NOT YET BEGUN
WATCH THIS SITE FOR REGISTRATION AND DEADLINE INFO
LOCATION INFORMATION:
O'Leary Group Campground, Flagstaff AZ
WHEN:
September 16 – 19, 2021
Preliminary Summary (Rally Details and Schedule TBD)
Flagstaff Sept 16th thru 19th, "Sunset Crater National Monument Cordless Rally"
Sunset Crater National Monument preserves the largest vent of an eruption that occurred in 1085. Sunset Crater is the youngest volcano on the Colorado Plateau. The volcano's red rim and the dark lava flows seem to have cooled and hardened to a jagged surface only yesterday. As plants return, so do the animals that use them for food and shelter.
Nearby Wupatki National Monument features an ancient four-story pueblo, a masterpiece of Ancient Puebloan stone masonry. Construction of that prehistoric condominium began around A.D. 1120, and at one time it contained as many as 100 rooms housing as many as 125 people.
Sunset Crater and Wupatki National Monuments have visitor centers and feature self-guided and interpreter guided tours.
The O'Leary group facilities offers many amenities for hosting large group gatherings, such as electricity, trash collection and drinking water. Our campsites are dry and shaded; bring your generators.