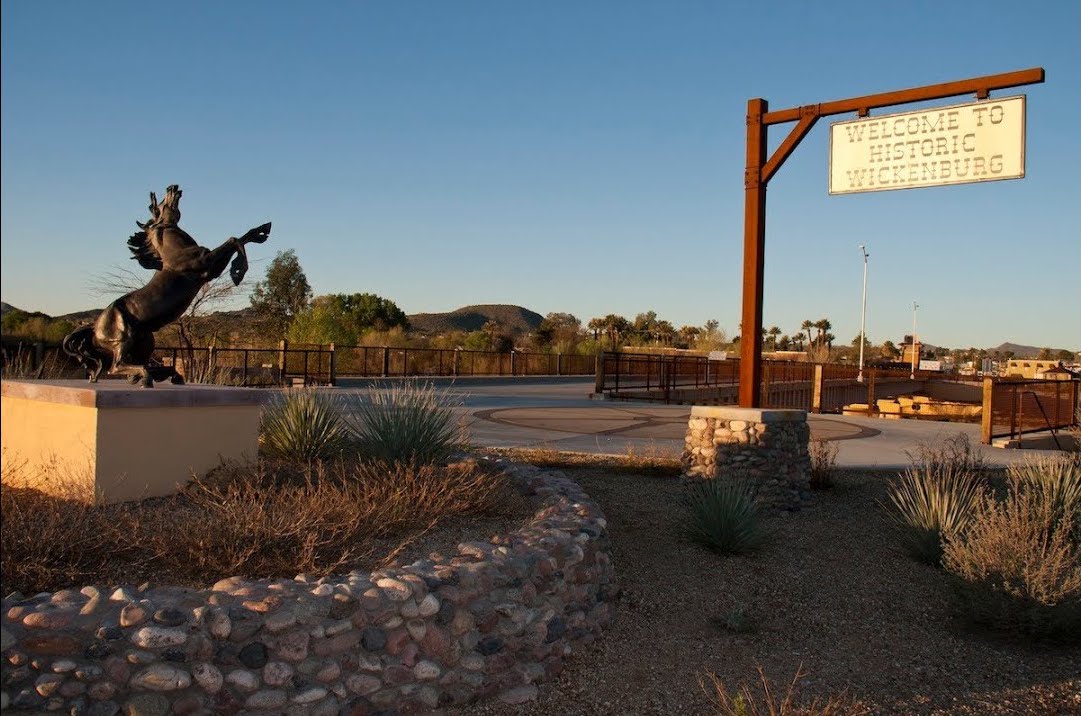 LOCATION INFORMATION:
Wickenburg Community Center - Wickenburg, AZ
WHEN:
February 20-23, 2020
GENERAL INFO:
This is camping in the parking lot of the Wickenburg Community Center. Parking will be tight (no room for awnings). Please follow directions of the parking crew when you arrive. Hookups are water/electric (30A).
Camping Site Cost: $126.61 Three-night Total - (includes tax & processing fees)
Rally Fees: $29.15/Person (includes processing fees) - Includes Community Center Banquet Room Rental, 3 Breakfasts and the Friday Elk's Club Fish Fry Dinner.
Pre-Paid Options selectable during Registration:
Robson Mine Tour ($12.67/Person, includes processing fees)
Desert Caballeros Western Museum ($12.67/Person, includes processing fees)
Saturday Optional Dinner:  Anita's Cocina Dinner (Off menu, individual checks) (Sign-up at Registration for Reservation count only)
HOST CONTACT:
(Host) Tom & Deb MacWilliams
tmacwms54@gmail.com
dmacwms52@gmail.com
(Co-Host) Peter & Judy Vergalla
circlevranch1@msn.com
Helper - Lisa Parr