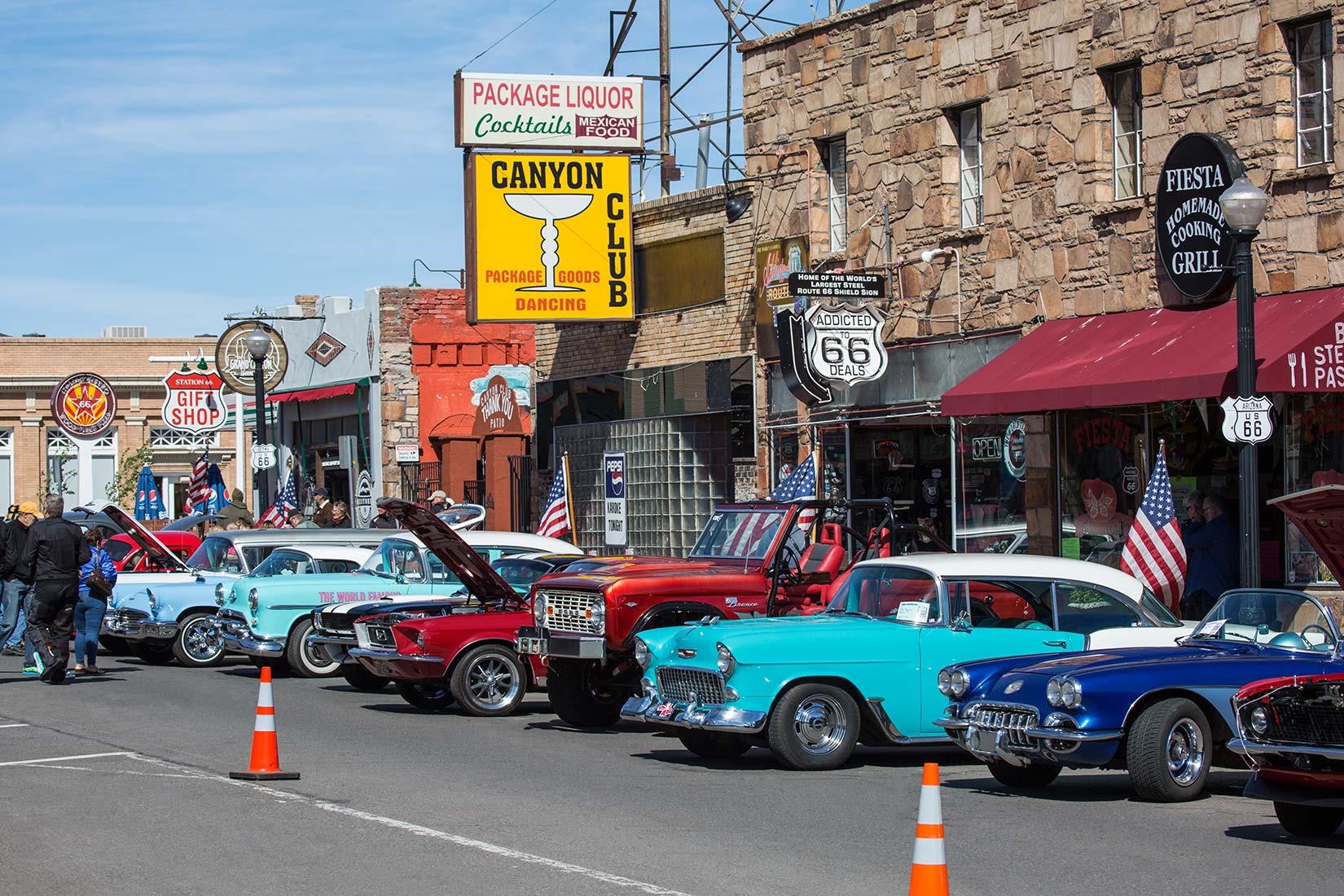 Access to the Event Registration Lists (Registered Attendee List) for all Events is now only accessible to WBCCI Members through Log-In via the Membership Portal.
Williams Railside RV Ranch Rally
August 12th thru 15th, Williams Arizona
Cruise down memory lane on Route 66, take the scenic train to the Grand Canyon and hang out with our group at a downtown restaurant for the best western meals ever.
Visit Bearizona Wildlife Park, Ride the Route 66 Zipline, see vintage cars at Pete's Route 66 Gas Station, bike, hike and wash your dog at the free on-site spa (if it smells funny after your hike). (Williams "Things to Do")
Railside RV Ranch has level, full hook-up pull-thru sites.
---
Hosts: Heidi and Troy Vail
heidivail@ymail.com
(480) 734-0701
Co-hosts: Rick and Cheryl Carmichael
rick@carmichael.be
(480) 231-7925
---
Our tentative plans are subject to modification due to COVID. Grand Canyon Railway is currently open now but may be closed. Restaurant selection and availability is dynamic.
Our Ace in the Hole, the best proprietors are drumin' up business:
Heidi's Events and Catering are givin' us burgers, dogs, chicken and a big ol' breakfast on Saturday.
Pine County Restaurant are fixin' sum sweet welcome pies,
"We Are Airstream of Chandler" purveys happy hour food and drinks at South Rims Wine and Beer Garage.
Thursday August 12th
5:00 pm, Ride into town for Happy Hour at the Pavilion, BYOB
5:30 pm, Burgers, Chicken and Hot Dogs (plus yore Sunday best) in the Mess Hall.
(Bring plates and utensils, share your vittles and fixins' at our first potluck buffet of 2021)
"Welcome to the Rally Pie" for desert
7:00 pm, After-party shenanigans and games of chance
Friday the 13th (Our lucky day)
Wake up early, don't dilly dally and miss your train

Take them little doggies to the kennel after 7:00 am
Hang out with rowdy cowboys and cowgirls at the train depot at 9:00 am
Board the Grand Canyon Railway for your day at the South Rim at 9:15 am
At the RIM, scenic hikes are available, guided tours are optional
Return to town after a busy day of hiking or shopping
Chow down and drink on the patio at Historic Brewing Company and Italian Bistro; our doggies can eat what we drop.

8:00 pm, Come to our second campfire. Any cow poke tellin' the same tale twice will be shot!
Saturday 14th

8:00 am - Special breakfast at the Mess Hall, Y'all better come hungry!

Eggs, bacon, pancakes, fresh fruit, biscuits and sausage gravy, pastries, Coffee and juice
Do whatever you want, we're not the boss of you, dilly dally all day long
4:00 pm – Free hors d'oeuvre and drink, South Rims Wine and Beer Garage, gettin' ready to misbehave on main street
If y'all can't git up, have dinner at the Garage too.
Hang out downtown with the other cowboys and cowgirls
8:00 pm - Tell more yarns and half-truths by the fire.
Sunday 15th
Say your Goodbyes over pastries from "Brewed Awakenings" and coffee at the clubhouse.
Happy trails (until we meet again)
---
Registration Process:
1) - Register for a campsite with Railside RV Ranch
877 E Rodeo Rd Williams, AZ 86046
(928) 635-4077
Identify as an Arizona Airstream Club Rally Participant!
Arizona Airstream Club attendees get special group campsite rates ($50.66/night).
IMPORTANT: Have your America the Beautiful, Annual US Park Passes, Armed Forces ID, First Responder ID, and AAA cards on hand when registering to determine and receive your best price.
2) - Register for the train or other tours with Railside RV Ranch.
Your tour prices will vary based on your personal discounts.
For the Grand Canyon Railway tour, reserve seats in the Arizona Airstream Club Coach Rail Car on Friday August 13th. We chose the ADA accessible "Coach" car because it has authentic vintage 20's seating and décor. Seats can flip toward each other. (I plan to bring my stadium cushion in case the seat is too firm). We will be seated together even if we half fill the rail car. Ask about additional guided bus tours at the RIM if those are of interest to you.
After securing a campsite and Grand Canyon tours at Williams Railside RV Ranch
3) - Register with Arizona Airstream Club
Our hosts need to know if you registered for the Friday Grand Canyon Railway tour and whether you plan to join us on Saturday at the restaurant downtown. Also, we are collecting $8.50 per person for rally fees (includes processing fees).
Railside RV Ranch
877 E Rodeo Rd Williams, AZ 86046
(928) 635-4077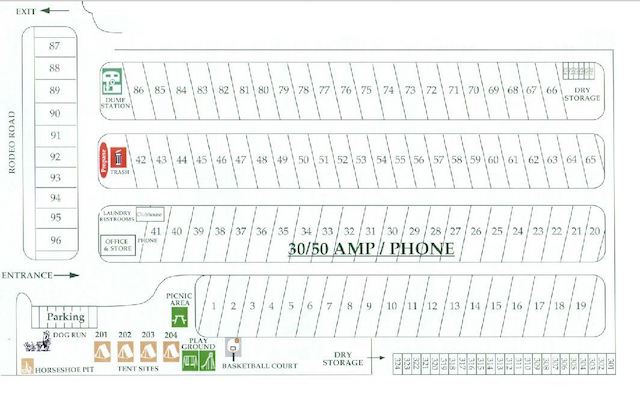 ---

---