Northeast Mountaineers Airstream Club
"Don't stop. Keep right on going. Hitch up. Find out what's at the end of some country road. Go see what's over the next hill, and the one after that, and the one after that."
— Wally Byam
Hello, we are the Northeast Mountaineers Airstream Club (NEMAC for short), Region #1, Unit #65. Our members are familiar with the Adirondack, Green, and White Mountains, and all the hills in-between, from Maine, New Hampshire, Vermont, Upstate New York, and Western Massachusetts.
Our membership is diverse in age, professions and interests. What we have in common is a love of travel, adventure and making new friends. If you are the owner of an Airstream and you love enjoyable and relaxing events that allow for individual interests and activities the NEMAC Unit of the WBCCI invites you to join us and start taking part in our weekend rallies and Caravans. The dream of fun, fellowship and adventure in your Airstream will be easily fulfilled within the NEMAC Unit!
NEMAC Legacy Website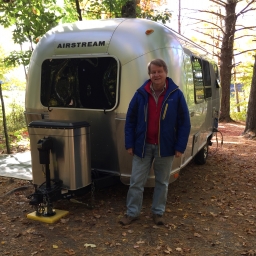 Timothy Vadney
1st Vice President Andreas Lehner
Corresponding Secretary Andreas Lehner
Recording Secretary
Cathie Waltz
Membership Chairman Andreas Lehner
Newsletter Editor
Contact Us
*** Cathie Waltz *** Membership Chair
St. Albans, VT 05478
Contact