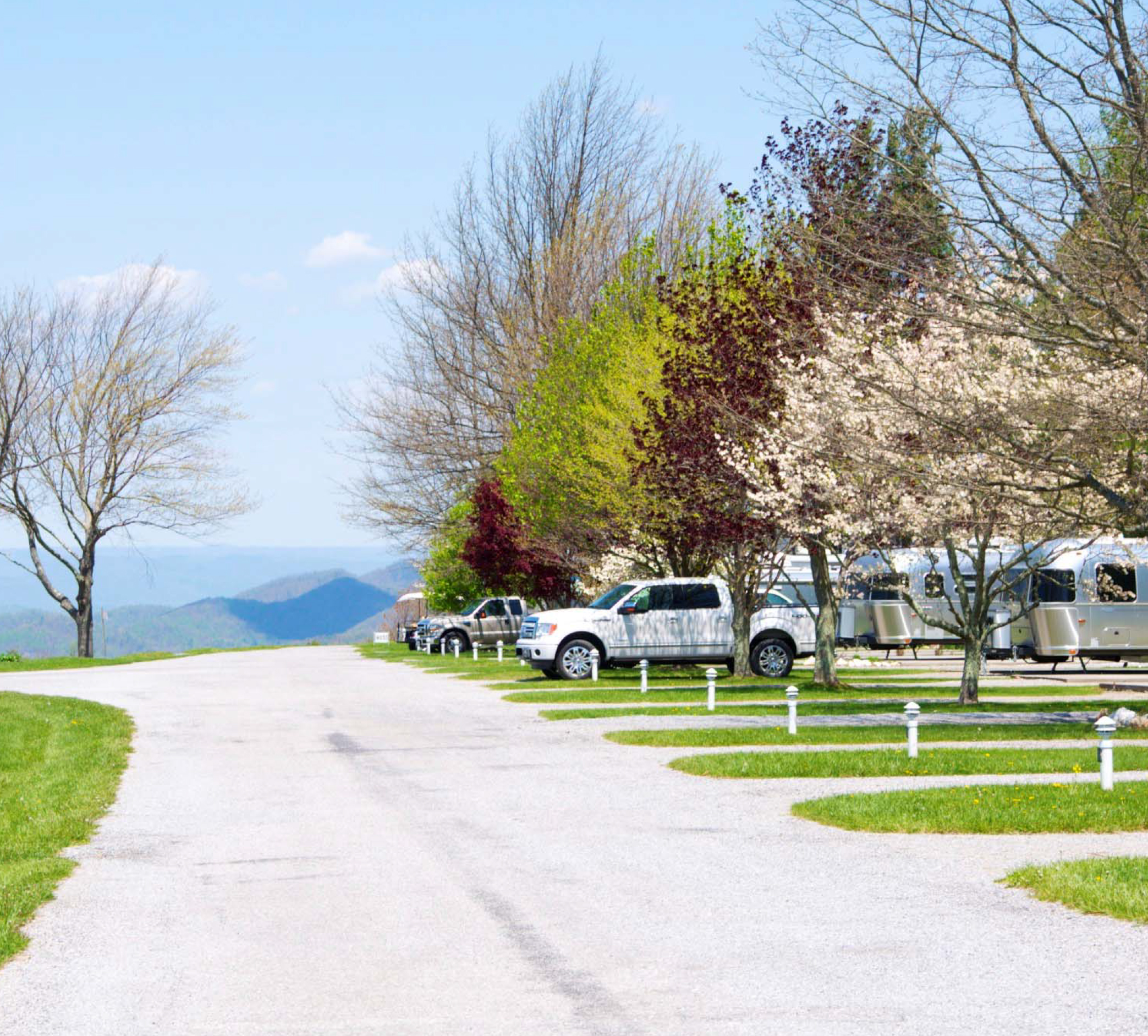 Virginia Highland Haven Airstream Park
Virginia Highland Haven Airstream Park
Reservations: 540-651-9050 or Email
6517 Highland Haven Road N. E.
Copper Hill VA 24079
Open May 1 thru Mid-October, Visitors welcome
Mountain-top location with cool summer evenings and beautiful sunsets
Hiking trails in the park and close to Blue Ridge Parkway
Full hookups and Wi-Fi
Close to Floyd, Va, where Bluegrass Music is played every Friday Night
Laundry and propane service
Host-planned activities plus Clubhouse with game room
Close to Roanoke and Christiansburg
To learn more about the park, visit our our Facebook page at Virginia Highland Haven on Facebook
_____________________________________
Virginia Highland Haven Airstream Park

Top of Georgia Airstream Park
Top of Georgia Airstream Park
Phone: 706-878-3590
14255 Highway 75N
Helen GA 30545
34˚ 46′ 16″ N, 83˚ 44' 42″ W
Located in the beautiful North Georgia mountains at an elevation of 1,800 feet.
Owned and operated by the Georgia Unit of WBCCI.
Close to trout streams, waterfalls, hiking trails, scenic drives, the Alpine Village of Helen and so much more.
Full hook-ups, cable TV, free Wi-Fi available.
Camp is open year round—no reservations—limited sites available during the winter months.
Rates are the lowest in the North Georgia mountains. Call for current rates. During rally weeks, rally fees will be an additional charge.
Top of Georgia is open to all Airstreamers. WBCCI membership is encouraged but not required. Come visit us!
Visit us on Facebook at Top of Georgia Airstream Park
Top of Georgia Airstream Park