Interested in WBCCI / Airstream Club International Gear?  Check out the Club Store
-------------------
Unit Flags
Email Rick Blacklock to get your San Diego California Unit WBCCI Flag
bonitafarms@cox.net
Price:$42.00
Size is 2 x 3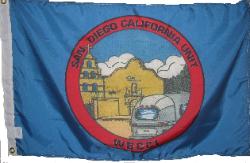 Unit Jackets
Unit jackets are Royal Blue with the club patch centered on the rear of the coat.  Our
recommended supplier is:

Lets Go Sportswear in Poway
The jacket is the Port Authority® - Competitor Jacket # JP54.
Give them a call at 858-513-1770 or visit their websitewww.letsgosportswear.com

Don't forget to have your name embroidered on the jacket.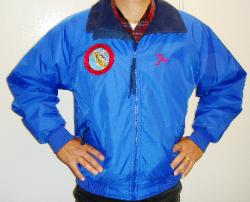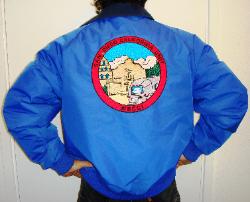 Patches sold separately
Unit Patch
Once you have your jacket, no San Diego Unit Airstreamer's ensemble is complete
without an official unit patch!  Patches are fully embroidered and look exactly like the
image below and are 9 3/4 inches in diameter.  Cost is $15 per patch.  Patches can be
purchased at rallies