Big Bend Florida Airstream Club
The Big Bend Florida Airstream Club #153 is a very active unit with approximately 50 regular members and 10 affiliate members.
The Club will have eight scheduled rallies at eight different locations during 2020.
Many of our members regularly attend several of the National Caravans, Region 3 Rally, and the International Convention Rally.
If you would like to find out more about the Big Ben Florida Airstream Club, please contact our Membership Chairman, Lamar Waymire (850-260-5131) or email at TheWaymires@yahoo.com. RoseMarie Anderson
President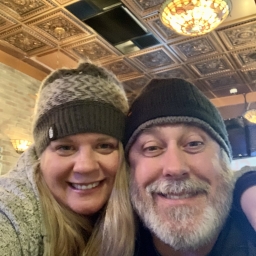 Lindsay Shropshire
1st Vice President
David Conrad
2nd Vice President Christine Stockstill
Corresponding Secretary Christine Stockstill
Recording Secretary Lamar Waymire
Membership Chairman Christine Stockstill
Newsletter Editor
Randy Shropshire
Webmaster Jason Friedrich
Past President
Contact Us
Lamar Waymire, Membership Chairperson
Chipley, FL
Contact