The Adventures of Hat
Shortly after the Southeastern camping Unit was chartered a significant event happened - Hat was born. The date was February 18, 2014. Wes Hurner of A&W Designs took our logo and converted it to one that could be embroidered. Hat was the first of it's kind, but the number continues to grow as the unit expands. Hat has many brothers and sisters and also a cousin - "Shirt". Cousin Shirt is actually older than Hat by a month. Then along came "Flag" to be flown at all gatherings so folks will know who we are. Long lost second couson Banner found it's way back to the SECU family for a family reunion. Hat, Flag, Banner and shirt are always up for adventure as you can see below. We hope that you enjoy following their adventures while traveling the world. If you have pictures of Hat, Banner, Flag or Shirt in action, please send them to SECU Webmaster and they will be added to this page.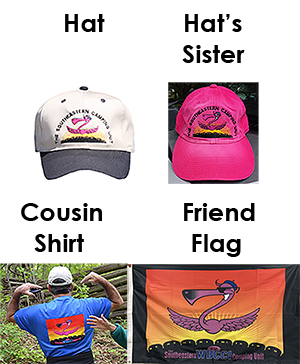 Hat joined other monuments along the trail on Devil's Backbone, VA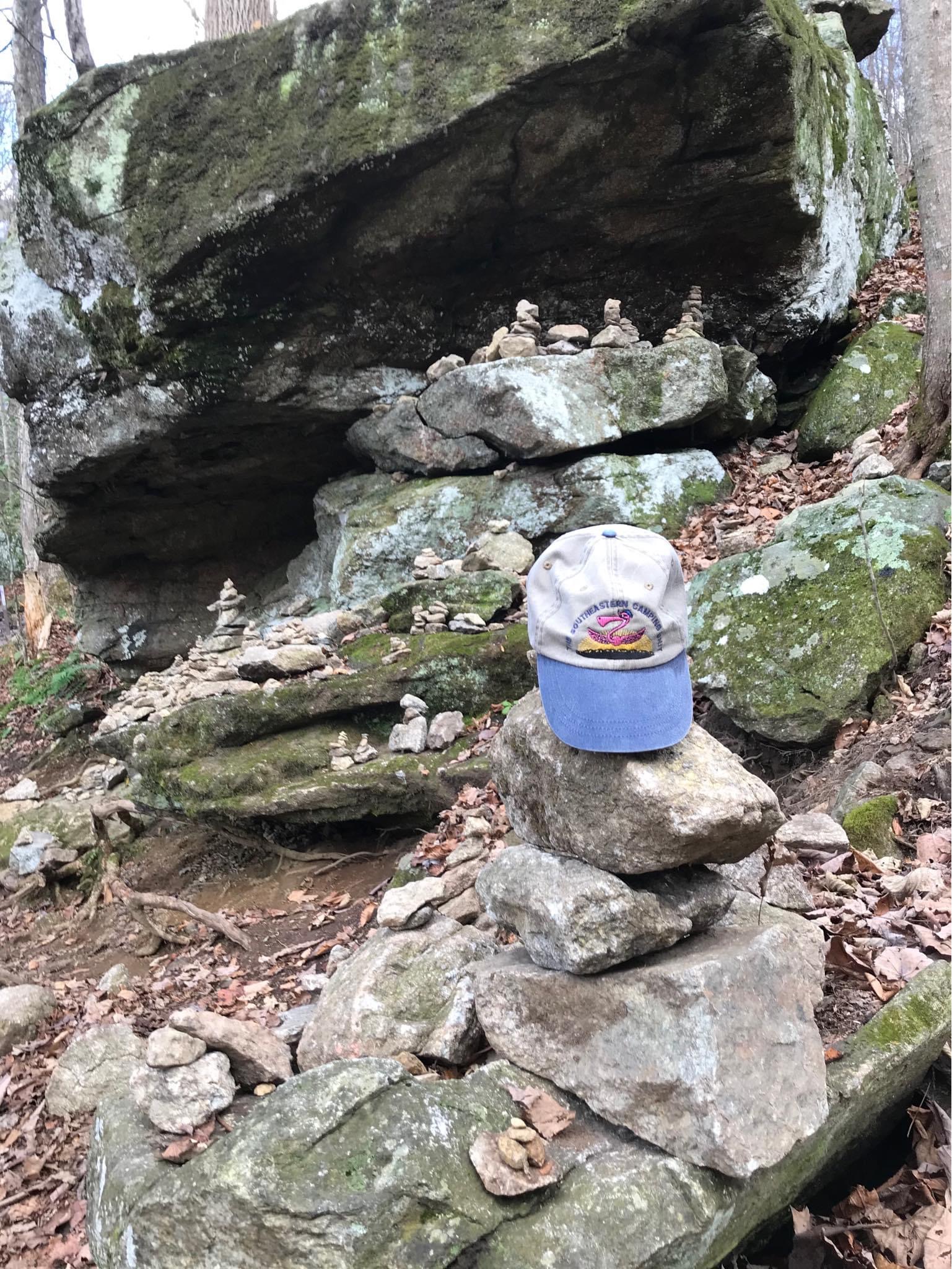 Hat had never visited Lookout Mountain, so Jean Haggar took him for the four state view. It was so bright that he had to wear shades.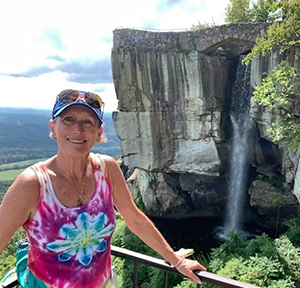 Flag flies High on The McDowell's Rig #4714 at Harrison Bay for The Lucky 7 Rally.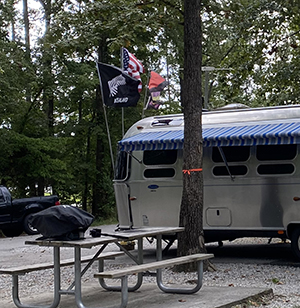 Hat (and his new friend Stump) help Carol Stephens with her "Stump Speech" lobbying for the position of Unit Past President.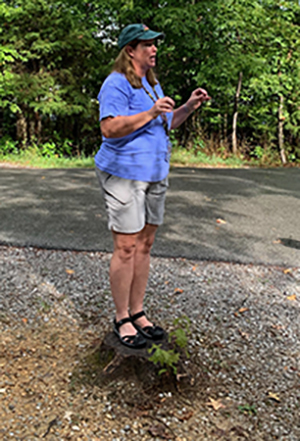 Hat offered kayaking "oar" paddle boarding lessons for those of attending the Lucky 7 Rally celebrating SECU's seventh anniversary as a unit.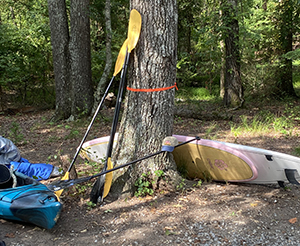 Hat may be lucky in lovey, but the wheel didn't hit for Hat!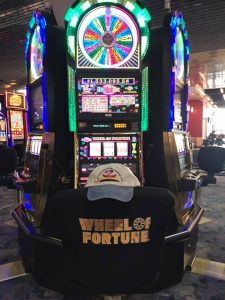 'Standin' on the Corner in Winslow AZ …'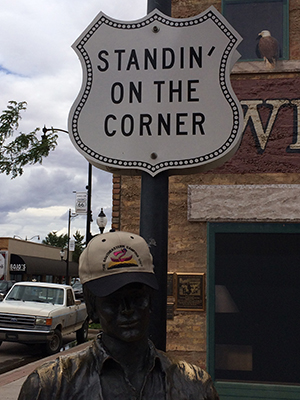 Hat always has time for a hiking break at the Tasty Weasel.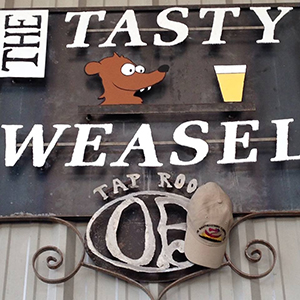 Hat's on the hunt!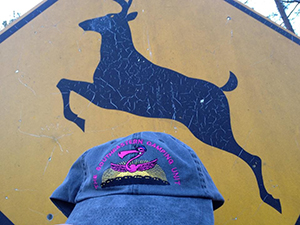 Will Rogers always had a good Hat story.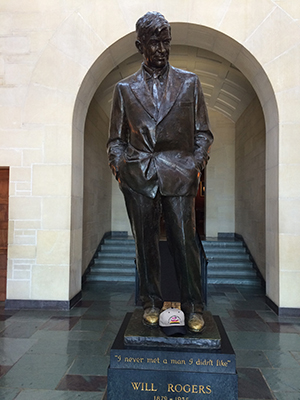 Hat's full - AGAIN!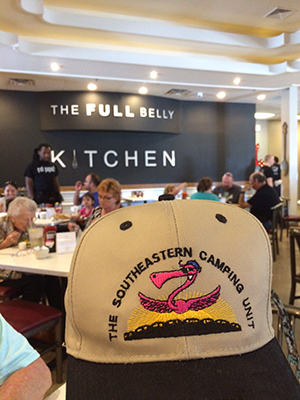 Hat became a celebrity at The Four Corners Monument.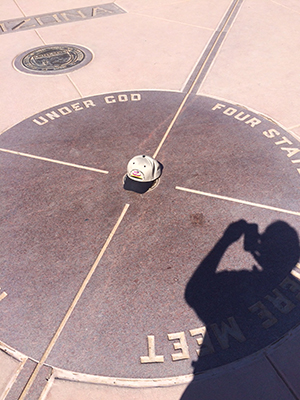 Is Hat getting some competition?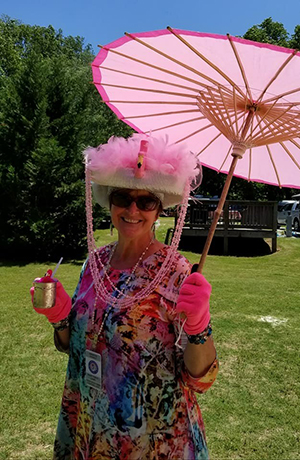 Hat visits Andersonviile Civil War Monument. "This isn't camping! Where's my Airstream?"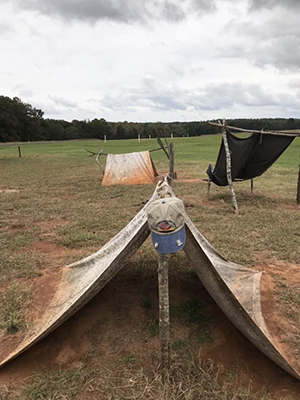 Hat visits Duck Commander HQ.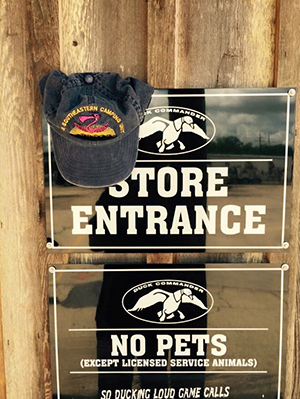 Cowboy Hat?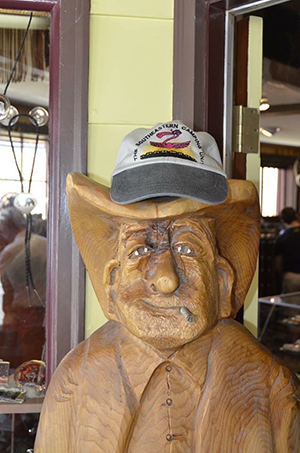 Soooowwwwweeeee Pig! Hat likes the BBQ in Gillette, WY.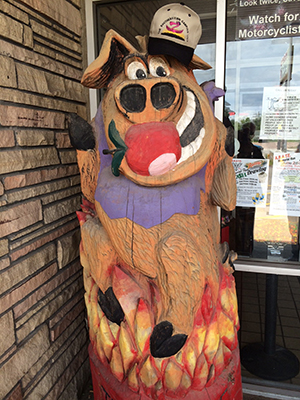 Around The World in 5 Days Norfolk-Kuwait-Singapore-Tokyo-Atlanta! "Dang, that 777 is a whole lot faster than my GMC pickup!"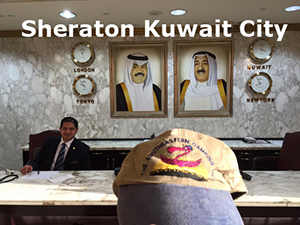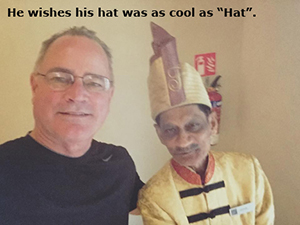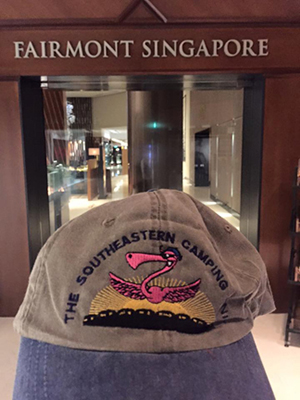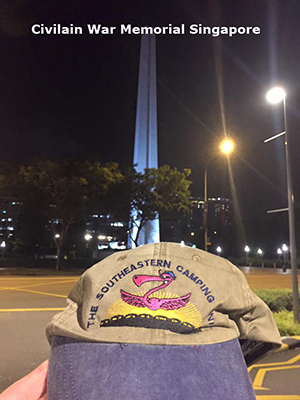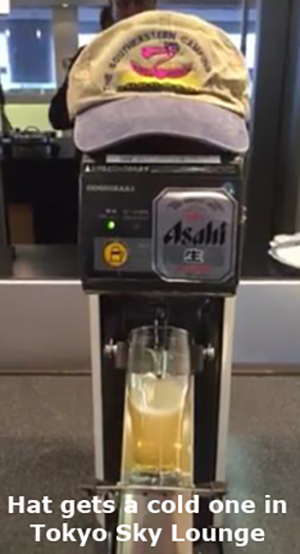 During Alumapalooza 6, Hat visits the 50th anniversary monument at Jackson Center.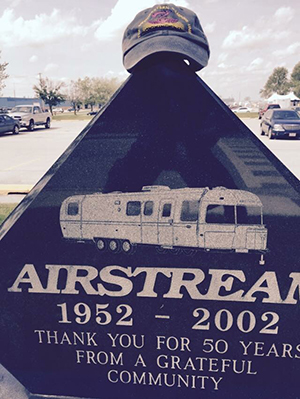 Hat makes it to the top of Buffalo Mountain during the Hiking and Tasting Rally May, 2015.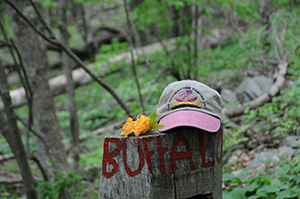 Down at The Weight Gain Rally and Alumaflamingo, hat learns to drive a glass bottom boat, from 46 year vet Captain Oscar, at Silver Springs and how to distill quality Rum at Drum Circle Distilleries.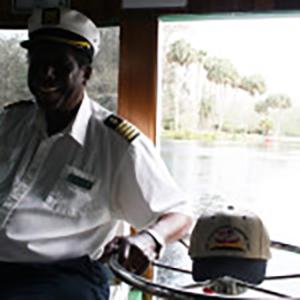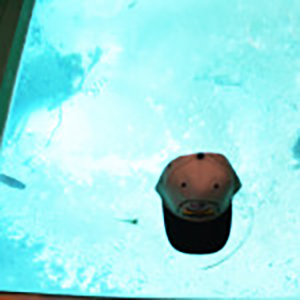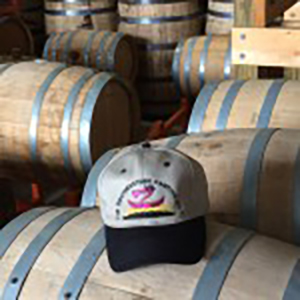 Hat makes a stand at Little Big Horn, but finds the same fate as Custer and his troops.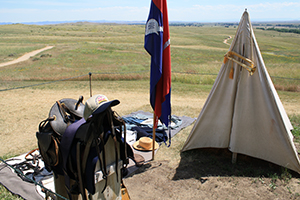 Hat sneaks onto a 777, as First Officer, and is off to London and Amsterdam in search of exotic food and automobiles. I wonder if the passengers knew? "Where the heck is the instruction manual for all these buttons and switches?"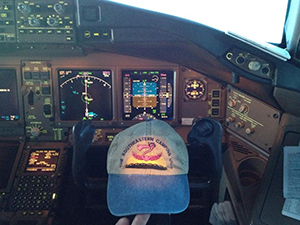 I don't believe this Lamborghini will pull a 'Stream, but it will go fast!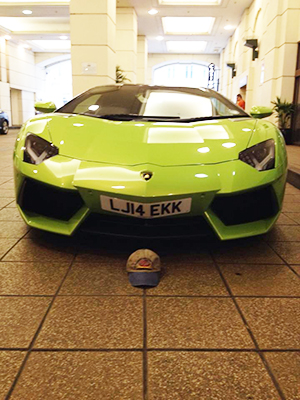 Hat approves of the bakeries in Amsterdam.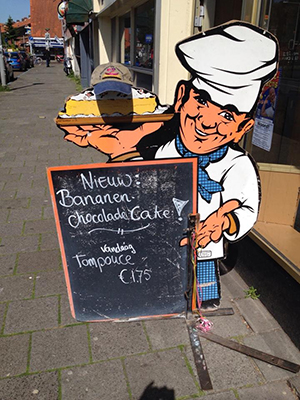 Hat got winded on the climb to the top of Pike's Peak.