Cancellation Form Info:
Did your plans change? Of course, life happens. Need to CANCEL a rally or event registration? Click here for the 2022 Carolinas Airstream Club Rally & Event Registration Cancellation Form
Additional Rallies of Interest to Carolinas Airstream Club Members
2022 WBCCI 65th Airstream Club International Rally (July 23-29, 2022)
2023 Region 3 Rally (March 29-April 2, 2023)
Additional information and registration details for the Region 3 Rally in Myrtle Beach, SC at Ocean Lakes Family Campground (TBD)
2023 WBCCI 66th Airstream Club International Rally (2023)
Additional information and registration details for the 66th International Rally in Rock Springs, WY (2023)
2024 Region 3 Rally (2024)
Additional information and registration details for the Region 3 Rally in Doswell, VA at The Meadow Event Park (TBD)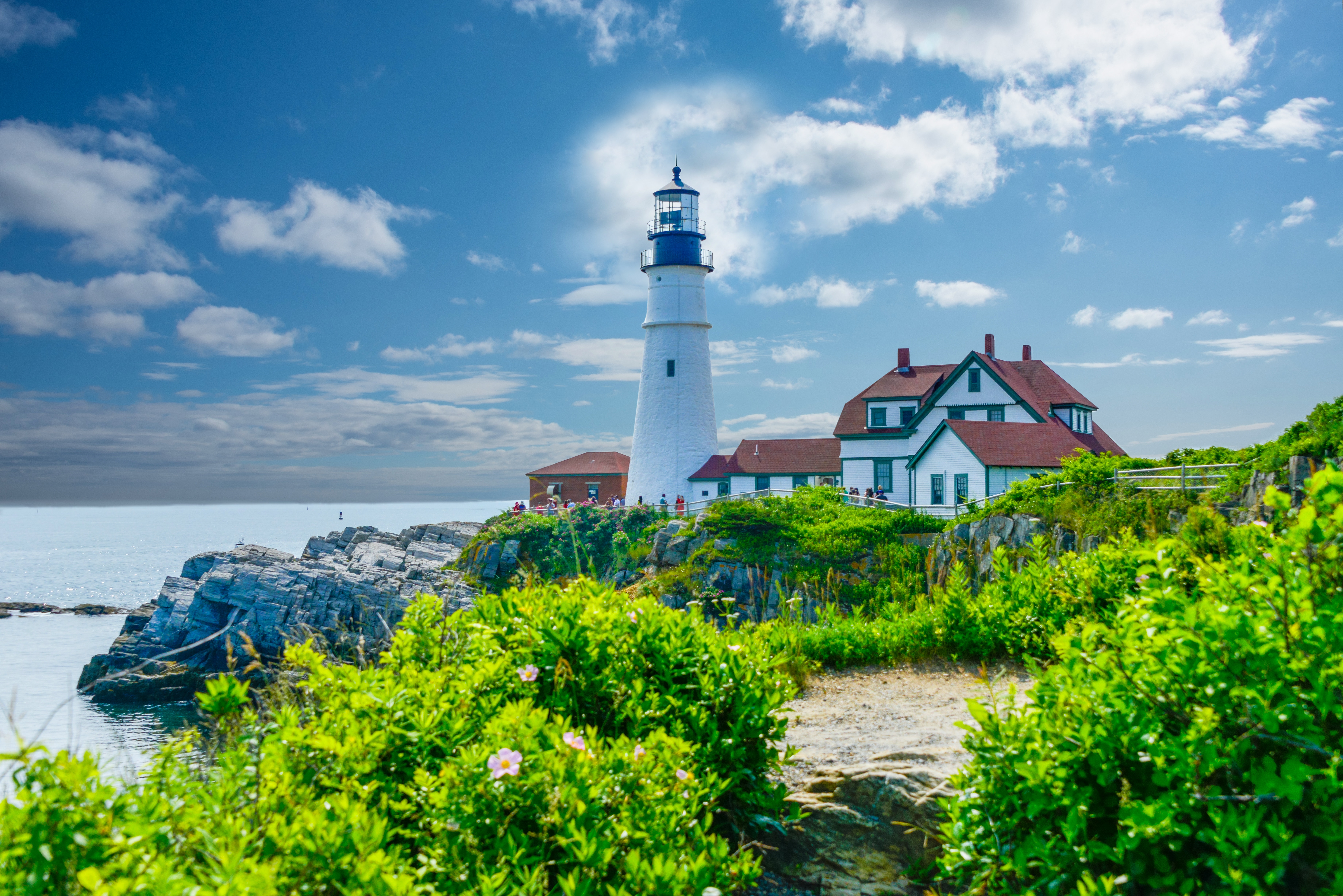 2022 CARAVAN TO MAINE FOR CAROLINAS AIRSTREAM CLUB MEMBERS
Come join your fellow Carolinas Club Members as we travel to the 2022 International Rally in Fryeburg, Maine. The caravan dates are July 18-22, 2022.
Currently the 2022 Caravan to Maine is FULL. Please click on one of the links at the bottom of this page to either register for the Caravan Wait List, or if you're traveling up on your own to meet up with the Caravan in Maine to be parked with our Club's group.
When we all arrive at Fryeburg on July 22nd, and our Caravan will be parked together.
The Caravan will comprise of 25 trailers: 23 trailers + 2 volunteer caravan leaders.
Our planned stops are:
Monday, 7/18/2022 in the Staunton, VA area – this will be our meet up location

Tuesday, 7/19/2022 in the Harrisburg, PA area

Wednesday, 7/20/2022 in the Albany, NY area

Thursday, 7/21/200 in the Sanford, ME area

Friday, 7/22/2022 arrive at International Rally at Fryeburg, ME
We will be taking a route around and to the west of the large and congested cities – more details to follow.
At this time there will be no rally or caravan fees, tentatively there are no planned meals or events. There will be daily driver's meetings and impromptu happy hours at the end of the day.
Also at a later date we will communicate a location near Fryeburg for any members not traveling in the Caravan to meet up and be parked with the group.
Register for Caravan Wait List
Register to Meetup at Fryeburg ME
Please feel free to reach out to our Volunteer Planning Team with any questions: 021info@wbcci.net
We hope you can join us!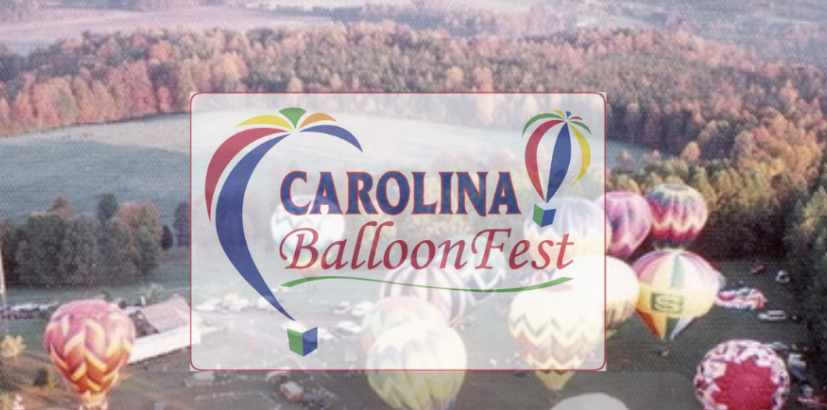 2022 Carolina BalloonFest
The Carolina BalloonFest hopes to return in Autumn 2022!
Tentatively scheduled for October 14-16, 2022, in Statesville, NC.
The Carolina BalloonFest offers festival-style boondocking RV camping spots on a limited basis.
See the Carolina BalloonFest website for updated information for the 2022 event.
If you are a Carolinas Airstream Club member and/or affiliate, please let us know if you are attending the 2022 Carolina BalloonFest by completing this form.
Carolina BalloonFest website info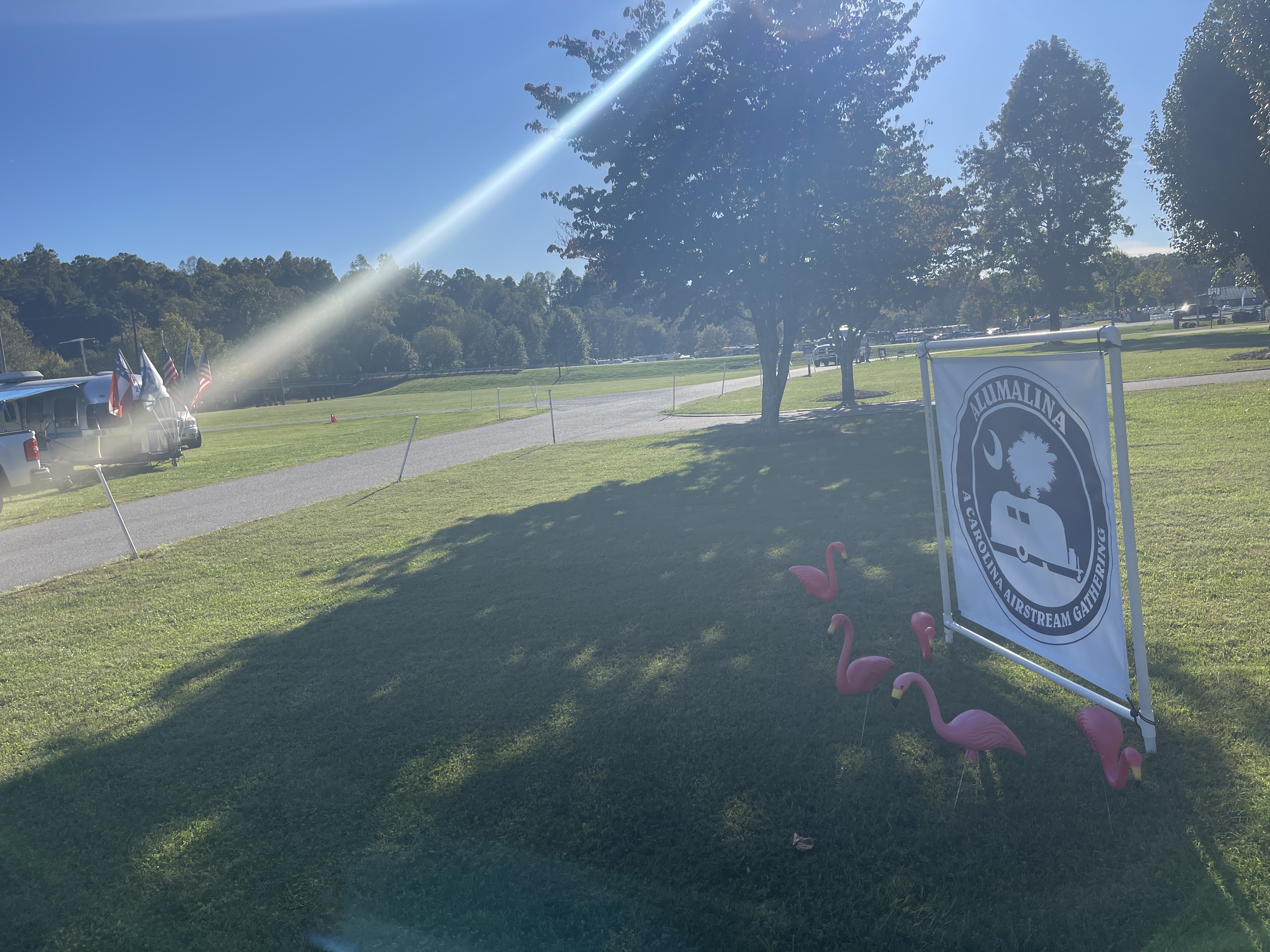 "A Carolina Airstream Gathering"
2022 Alumalina 15 - Marion, NC
ALUMALINA 15

OCTOBER 27-30, 2022 (note this rally weekend has moved for 2022)

TOM JOHNSON CAMPING WOLD, RV RALLY PARK, MARION, NC

As always, 4 days of food, fun, fellowship, seminars, craft fair/flea market, beer swaps, Bourbon Trails, walking, talking, biking, hiking, paddling, picking, grinning, campfires, miles of Aluminum, and lots of paroozing.

No memberships required; everyone is welcome.

The Tom Johnson Camping World RV Rally Park features nearly 300 full hookup sites in rally style parking, all on beautiful, flat, level grass.
Rally style parking means side by side, back end to back end, in rows, with plenty of room to deploy awnings and set up a very nice camp. Every site has its own 30/50-amp power, water, and sewer.

A 13,000 square foot open air pavilion, bath house, handicap parking, lots of open green space, the Catawba River, walking trails, café, restaurants nearby, and Camping World store all on site.

Rally fees and camping fees TBD.

Marion, NC is a beautiful town located in the foothills of the Blue Ridge Mountains, where "Mainstreet Meets the Mountains". The Blue Ridge Parkway and Mt Mitchell, highest point east of the Mississippi, are just a short drive away. Asheville, Black Mountain, the Biltmore House, Hendersonville, and much more are just up the road.
This rally is led by John Leake (#268) of the Palmetto State Airstream Club, but is open to ALL Airstreamers whether in WBCCI or not.
Search the AIRForums community site for updates and information related to the 2022 Alumalina.
If you are a Carolinas Airstream Club member and/or affiliate, please let us know if you are attending the 2022 Alumalina by completing this form.
Tom Johnson Camping World - RV Rally Park - Marion, NC website info