The World's Largest Balloon Festival
Each October the skies of Albuquerque are filled with hundreds of colorful hot air balloons while shiny silver trailers sparkle below them. The Balloon Fiesta National Rally provides Airstreamers a front row seat to the world's largest ballooning event.

Balloon Fiesta National Airstream Rally 2023 information:
Balloon Fiesta National Airstream Rally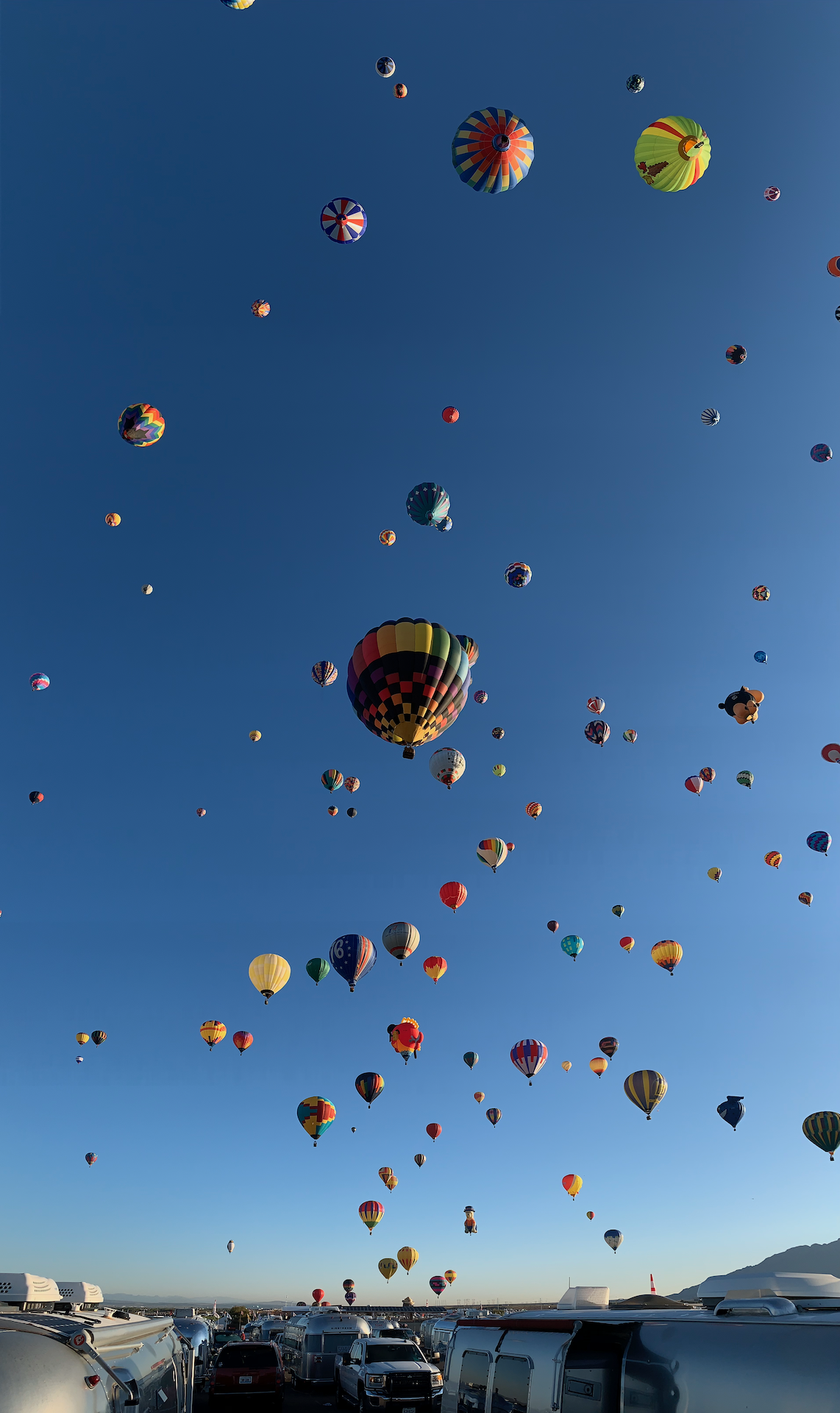 Balloon Fiesta National Airstream Rally
Coming in 2023 - The 51st Albuquerque International Balloon Fiesta National Rally is being held on October 6th through October 10th. The site, just steps from the field, is a dry camping experience. Water and honey trucks are available. Bring your (quiet) generator. Join Airstreamers from across the country at this colorful event as hundreds of balloons take to the sky! At this rally you are not sitting on the sidelines but rather you are part of the festivities beginning with the early morning Dawn Patrol through the evening Glow and fireworks!

- You have in/out access in your car after arriving
- Vendors are on the field serving tasty treats and coffee
- Two tickets to the field provided per Airstream (additional tickets may be purchased at the even).

This always popular event fills quickly!!