The Missouri State Fairgrounds Historic District contains a significant collection of early 20th century architecture, with 66 buildings and structures listed on the National Register of Historic Places. The architectural styles range from eclectic variations of the Romanesque Revival to Art Deco / Art Modern. Nearly all of the original significant structures remain in use today.
Over the years the historic fairgrounds have hosted four U. S. Presidents, an airplane exhibition in 1909 by the Wright brothers and exhibits of Missouri's best agricultural practices. The Missouri State Fairgrounds is one of only five historical state fairgrounds left in the United States today and is unduplicated anywhere else we will travel for our International Rally.
We'll be gathering in immaculately kept buildings dating back as early as 1903 while also enjoying some of their newer buildings and modern installations. There is beauty in the mix of the old and new, just like all of us when We Rally Together!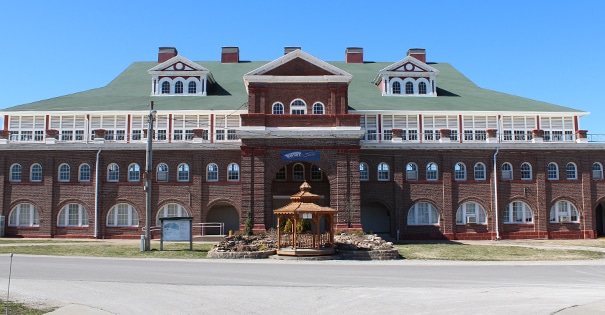 2024 is the year to catch an International Rally at one of the most historic state fairgrounds in the country.
The Fairgrounds covers 396 acres and features

1500 full-service camping spaces with water, 50-amp electricity and sewer.
Missouri State Fairgrounds Website