Colorado Airstream Club
EVENTS:

Mountaindale Just Campin'
Colorado Springs
July 16 - 19
Deadline to Register: Wednesday, June 10th
Mountaindale has currently closed their public areas except for the bathrooms and the laundry room. The office is closed. We will be sending a registration JotForm soon.

Arrowhead Point Just Campin', Buena Vista
August 13 - 15
This event is still scheduled. We'll have more information and updates about this event when we get a bit closer. Look for an eblast May 23rd.

Carter Lake, Larimar County
September 10 - 13
We are routinely in touch with the Larimer County folks regarding the status of the Carter Lake Rally. They are holding our reservation and they are open at this time for limited camping (hard side trailers with self-contained bathrooms only and no public bathrooms or other facilities available). They are not permitting group gatherings and will immediately close the park if folks do not comply with their rules.
So, we're on a wait and see basis to see if the park remains open. We will speak to them again on June 1 to see what the status of the park is. If they remain open, we'll put out a registration JotForm toward the middle or end of July.

Ridgeway State Park Just Campin'
Po Co Chu Puk Campground
September 24 - 27
This event is still scheduled. Event registration information was sent out earlier this year since this is a very popular campground. As with all scheduled events, they are subject to change or cancellation when or if state, local or campground rules change.

We are living in "interesting" and trying times—I hope you are all faring well and hope to see you down the road in the not-too-distant future.

October 10 Luncheon, Castle Cafe. Decision by 9/1/2020.
November 7 Luncheon, Aquarium. Decision by 9/15/2020.
December 12 Luncheon, Elks Club. Decision by 11/1/2020.

A caravanning, rallying and social club. the CAC is an active & diverse group dedicated to the fun of camping and the spirit of friendship. Our club attracts people of all ages ~ from toddlers to folks who are long retired. We are from all walks of life, enjoying many different lifestyles, and bonded by a common love for Airstreaming.  Many of our members have vintage trailers and are members of the Vintage Airstream Club and the Rocky Mountain Vintage Airstream Club.

So why join the Colorado Airstream Club? Our members know a lot about Airstreams and eager to share what we know with each other.  At our largest gathering of the year in May we hold learning sessions on topics such as dry camping ideas, solar solutions, towing tips, and many others.  We have an Open House, where we tour  each others' Airstreams, get great ideas, and see how we make these Airstreams our own.

When we gather we also share a lot about where we're headed next and where we've been – in our Airstreams and in our lives.  Through our common love of the iconic Airstream, we have formed new friendships with fascinating people we'd never have met had we not joined the Colorado club.  Come join us around the campfire, enjoy the camaraderie and share your adventures and journeys with us!
CAC Events Map and List
Colorado Airstream Club Officers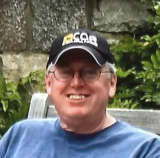 Tom Silvers
1st Vice President
John Chappell
2nd VP and Treasurer

Jack Hornbeck
Membership Chair