Click here to read more about the group family activities planned by the Future Streamers Intra Club. Send an email to futuresteamersairstream@gmail.com with questions. 
Gaming: 

Video game enthusiasts of all ages, please join us for Nintendo Switch and maybe other system games. Please bring your own wireless game controller for Switch. There will be Super Smash Bros and Super Mario Kart tournaments. Other games/systems will be played depending on interest and availability. Feel free to bring additional Switch consoles as well as others if you want to share.
Our Camp Junior Streamers will be back and better than ever - featuring daily themes and STEAM activities. Scroll below to read the daily plans for camp!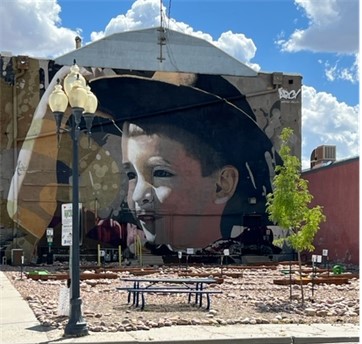 Sunday – June 25th: Parents Meeting and Kids Ice Cream Social (12:30pm to 1:30pm)
Business for the parents and party for the Junior Streamers! Parents will meet to turn in the Release of Liability Form and have an opportunity to ask questions and meet the Camp Junior Streamers Team. The Junior Streamers will use the time to get acquainted, hang out, and enjoy an ice cream social.
Monday – June 26th: Building a Bridge to Healthy Minds and Bodies! (10:00am to 12:00pm)
Our kids will enjoy learning about the heart and lungs as they build and design their own stethoscopes as well as their own lung model kits. They will be able to use their "lung" power when they create their own levitating fly craft.
The youth members will use brain power and critical thinking skills in the bridge challenge. Given a set of supplies they will have an allotted time to build a bridge where the challenge is to see just how much weight it can hold. They will also use spatial reasoning to when they create their own catapults to see just how far they can launch their pom poms.
Tuesday – June 27th: Robots Rule the World! (10:00am to 12:00pm)
We are in a new world with self-driving cars, voice-controlled appliances, robots that vacuum our floors, and more. Imagine where we will be in 20 years! Kids and youth will have an amazing time designing and building their own robot that is actually powered by the sun.
Everyone will be given a robot kit that will allow them to create one of several robot options that are solar powered. This task will be focused on hand eye coordination and logic.
Wednesday – June 28th: Let's Make Music! (10:00am to 12:00pm)
To coincide with the International Airstream Rally Band Concert, the Junior Streamers will focus on making musical instruments. Our special guest along with our volunteer team will teach kids to make several musical instruments that we will use to sing cowboy songs during our time together. The Junior Streamers will be encouraged to bring their musical instruments with them to the band concert later in the day to help make music.
Thursday – June 29th: Cooking with Science! (9:00am to 11:00am)
This one is an oldie but a goodie! The Junior Streamers always love our cooking with science activity and this year is sure to be no different. We are bringing back slimes, molecular gastronomy, and more!
Friday – June 30th: What a Mystery! (10:00am to 12:00pm)     
Who doesn't love a great mystery? What does this day have in store for our Junior Streamers? They will just have to show up to find out!