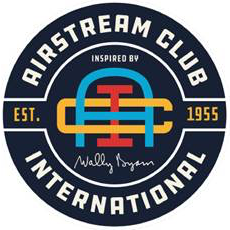 Information Technology Committee Charter: Provide technology assistance for new technology initiatives and projects. Provide technical support and assistance to Region and Club/Unit members for corporate-approved technology projects and systems. Provide assistance to the corporate manager and Executive Committee during the development of WBCCI technology strategy and implementation plans. Assist with technology rollouts and training as required.
Migrating emails from WBCCI.net to Airstreamclub.org
Background:
In 2021 Google notified its "legacy" accounts (including us) that the free and unlimited accounts would expire, replaced by paid accounts. At the time WBCCI maintained well over 300 individual accounts, most unused.
After investigation of pricing, features and management, the Information Technology Committee recommended switching all accounts to Office 365, effective asap.
Timing:
Once notified, Regions and Local Clubs will have 90 days to forward and migrate their accounts.  
After 90 days, the WBCCI.net and airstreamclub.net emails will go away.
Next Steps:
After receipt of your notification from HQ, respond within two weeks with your email needs (free + paid).
Access your new airstreamclub.org email once notified.
Begin to forward your emails: Forwarding from wbcci.net emails.
Notify necessary contacts that your email will be changing.
Review your published material (emails, newsletters, websites) and change the listed emails as necessary.
Begin to use your new email!
=============================================
Who are the ITC members?
Marc Nijdam - Chairperson
Damon Beals - Region 5 and Central Indiana AC Webmaster
Carolyn Beardshear -  Region 10  and Colorado AC Webmaster
Bob Manak - Region 7 and Wisc-UP AC webmaster
Steve Padgett - Region 6 and Alabama AC Webmaster
Eric McHenry - International President
FOLLOW THE LINKS FOR INFORMATION AND TUTORIALS:
FOR MEMBERS:  WHOM TO CONTACT? 
FOR WEBMASTERS: 
itc@airstreamclub.net
Emails to this address will open a ticket with the ITC, please use this over a ITC personal email address.
AIRSTREAMCLUB.ORG RESOURCES
CREATING ONLINE RALLY REGISTRATIONS AND DATA COLLECTION FORMS
MISCELLANEOUS: 
How to update your profile picture in the ACI database
SOCIAL MEDIA MANAGEMENT: