2022 EXHIBITORS:
Lone Star Agates
Micro-Air EasyStart / SoftStart Installation by Brian Dunton 
NoLox Door Lock Solution
OTR Distribution
ATTENTION INTERESTED EXHIBITORS:
Visit our exhibit hall to find deals and product information from Airstream lifestyle suppliers and local artisans! 
Exhibit Hall open hours: Sat.-Fri., July 23-29, 2022: 9 a.m. - 4 p.m.
If you are interested in exhibiting at Fryeburg in 2022, please contact Rich Collins, Exhibitor Chair, at 802-384-6862 or email luvairstream@gmail.com.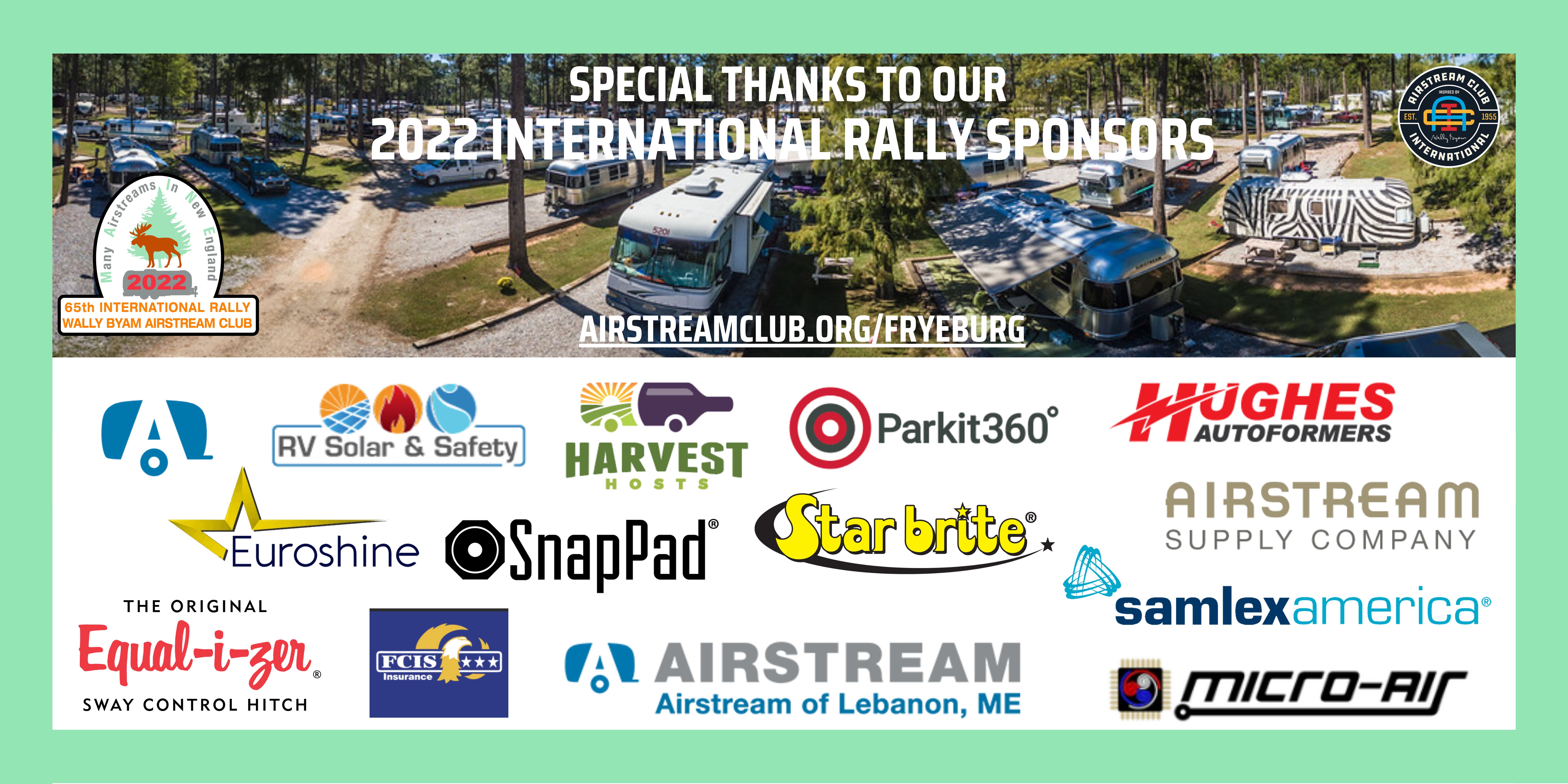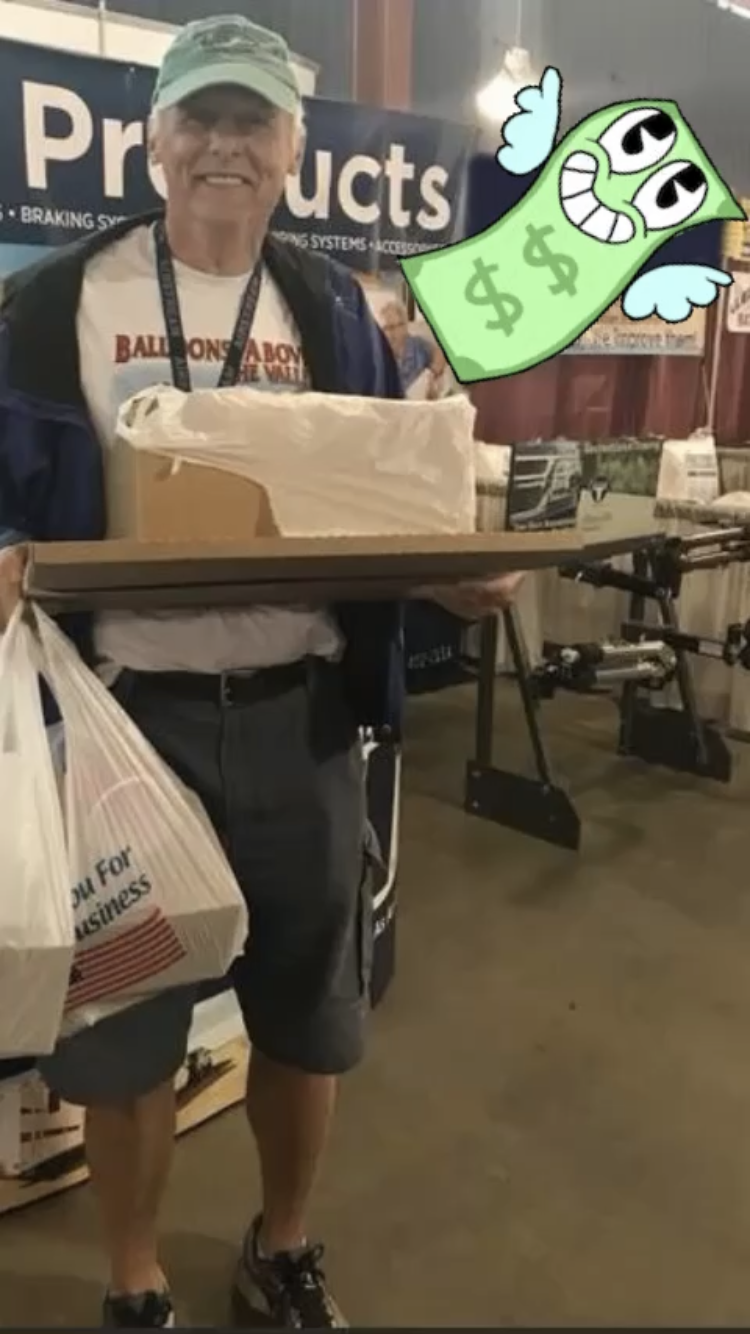 ATTENTION INTERESTED SPONSORS:
Click here to view a current list of available sponsorships!
Now is the time to seize the opportunity to create a sponsorship package that is unique for your company and memorable to the Rally attendee! Please consider supporting International Rally with your sponsorship dollars that make a difference to enhance the attendee experience and leave a lasting impression of your brand. Deadline to submit graphics is April 15, 2022.